Sadly, I'm playing major catch up on my posts! I did these projects before summer time I think...soooo just a
little
behind...moving on!
Let's talk lights, shall we? I've done some major lighting makeovers here that I want to show you. First, we start off in the entry way. The last thing I wanted to be greeted by each day (or have my guests greeted by) is a boooooring light fixture. I called it a "moon light". It wasn't quite the dreaded boob light. So I call it a moon light because...well it looks like a moon.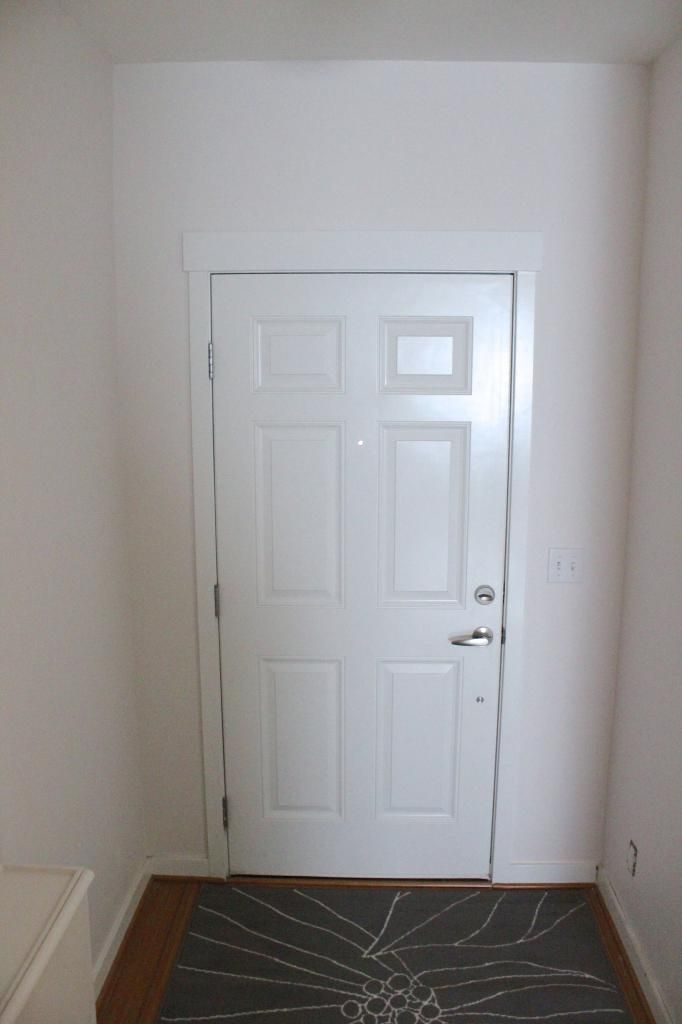 I knew I wanted something that made a statement. The problem is cool, and unique light fixtures can be pretty pricey. Naturally I went to Craigslist to see what was waiting for me. I found this beauty:
The funny thing about this light is that my mom is sure she had this same light in her house growing up. Everything comes back around I guess! Because I'm a GREAT blogger, I didn't get a "before" picture. Oops. In the excitement of spray painting something I didn't even think of it. I'll paint you a picture: it was an old dingy gold/bronze. Not good. While I am TOTALLY on the gold train, it wasn't good. I spray painted it a glossy black, annnnnnnnnd didn't love it.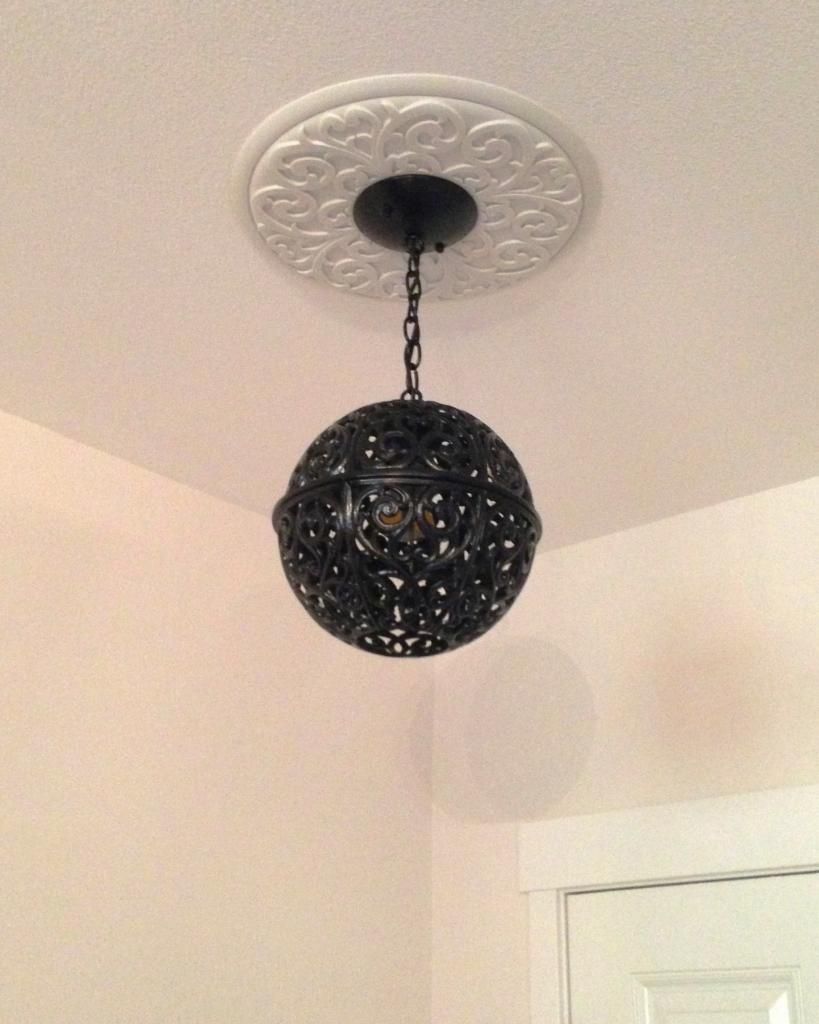 I added a ceiling medalling because, lets face it, ceiling medallions are soooo swanky! I'm obsessed with how the pattern of it reflects the pattern on the light. *sigh*. Well, I ended up not being able to live with the black, and also wanted to paint the inside of my door black. It was too much black in one tiny spot. I ended up painting my door black, then got up on a ladder and just used a sponge brush to "wipe" some gold/bronze colored paint on to the light.
On to the next light. I also redid the light fixture in my dining room (which is about 10 steps away from my entry hall). It's originally from Lowes (I stumbled on it last time I was there - we didn't pick it, it was already in our house when we bought it) and originally cost $200. This is a SUPER old picture! Since then we have our "G" wall, and new chair covers!
I decided that instead of trying to find a new (and affordable) one, I would try and repurpose this one. I got the "lantern" covers at Lowes. I wanted this light and the entry way light fixture to be the same type gold/bronze. I covered the glass with painters tape and sprayed the
whole
fixture. I layered Rustoleom's ORB, and Antique Gold spray paint to get just the right antique gold. I love the clean modern lines mixed with the antique feel of the bulb covers.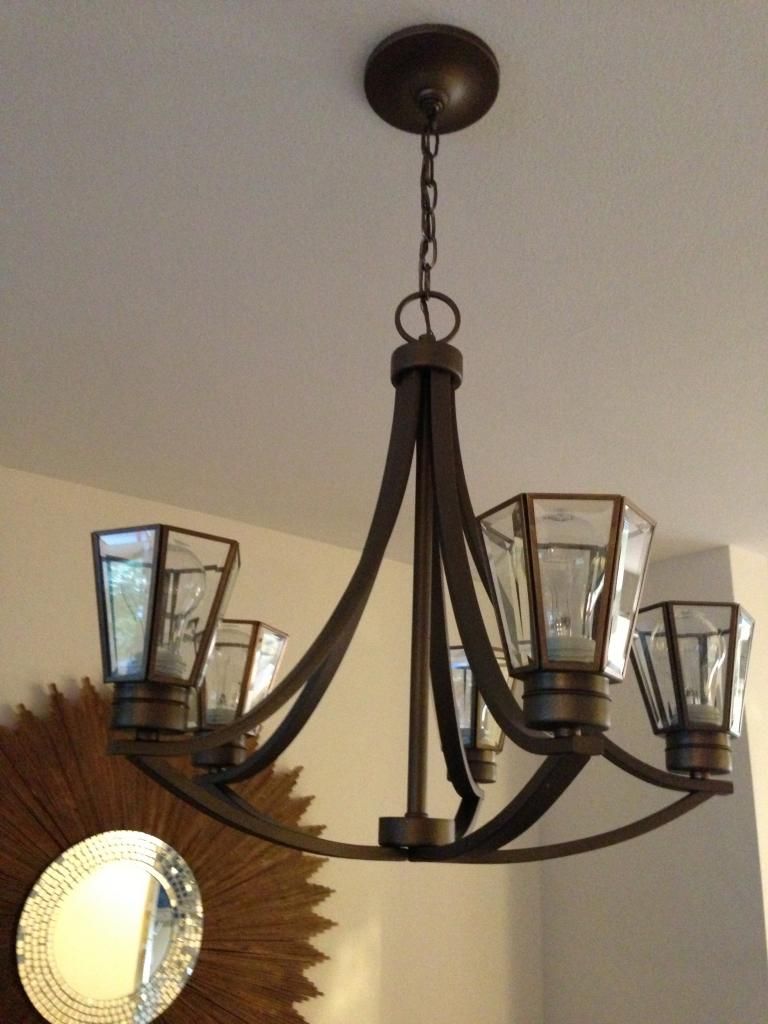 You can see how often I change my dining room picture! Currently, it's the starburst mirror.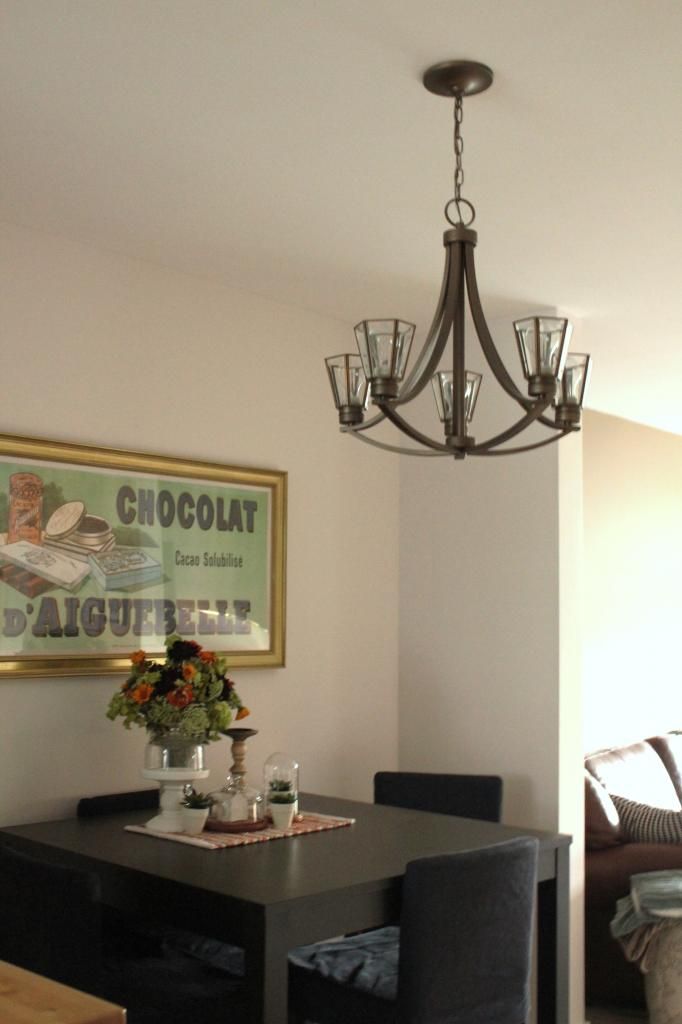 There you have it! That is the current state of my entry way, and dining room. Next: living room updates! I'll maybe even get a Christmas post in this year!