When I have my own house I would absolutely love to have a room with floor to ceiling, built-in, bookshelves. A fire place. Cozy overstuffed chairs. Can you see it now? No? Let me help with some of these inspiring libraries from House Beautiful.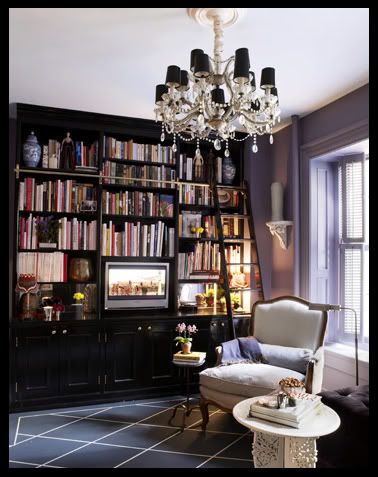 Love the chandelier. Love the ladder. Love love love.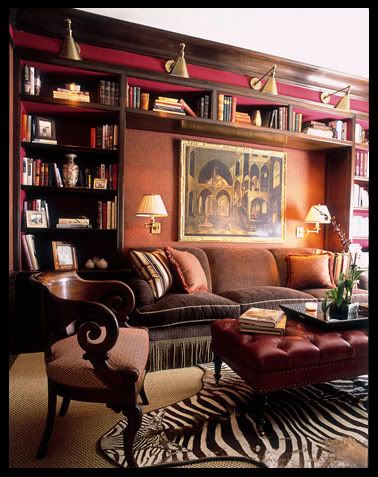 The cut out in the wall, with the couch inset just tickles my fancy! I also love the accent of the zebra rug. It really "funks" it up.
Can I please live here? Okay, thanks! Love the architecture! I could curl up on that couch with Pride and Prejudice and never leave!
Aren't they just drool worthy? Yes, someday my house will have a library.
Do you have a library-type room in your house? Don't tell me...I'm too jealous!
Images: www.HouseBeautiful.com