We're making progress on our DIY project bed. I don't know about you...but I am
excited.
I can't wait to get it into our apartment. The next phase will be the final product! Hopefully it won't take too long to get it all together.
Looking good, huh? I'm loving the satin black finish. I also love Painters Touch. It goes on so smoothly and it's such a great finish for furniture. They call this "semi-gloss" but it is definitely more of a satin.
Seeing as our master bedroom is furnished in black, I thought I would share with you some black inspired rooms that I am lovin' right now!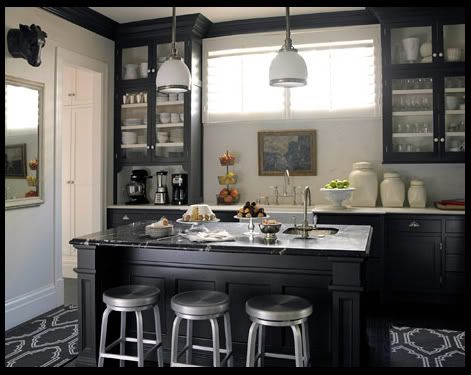 I love the black cabinets! I don't know if I could ever be brave enough to do it in my own home.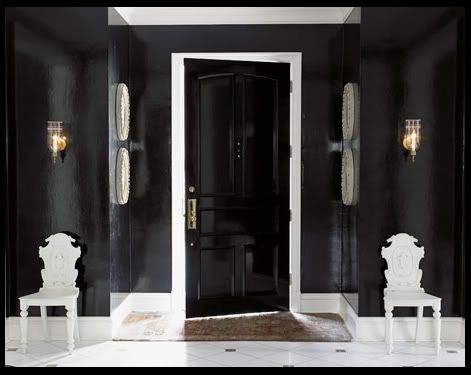 How about a black front door? I could really get into that. I think it looks so classy!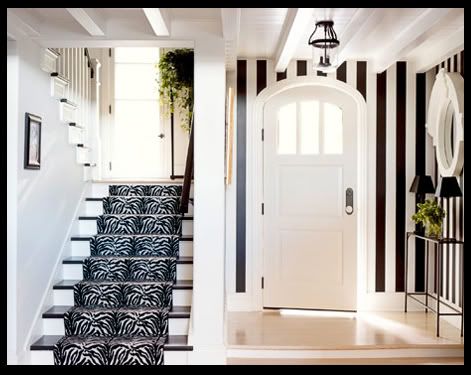 This is not for the faint of heart! How do you like those bold stripes and zebra print stair runner? It looks so modern and clean. I think you have to have the right kind of house for this look.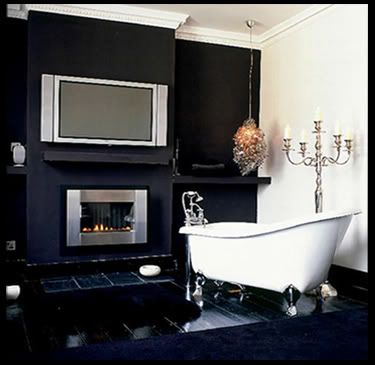 A bathroom with black walls AND a fireplace AND a chandelier, AND a tv? Yes please!
How are you liking the black look? I think it makes a statement and, if used correctly, can be a classy, and modern addition to your home!
Images: House to Home, House Beautiful