Well, I don't know what sound a zebra makes. But I do know that my new thing is zebra print. If you would have asked me if I liked animal print a year ago I would have said "NO". Very vehemently. Lately though, zebra print has been catching my eye. I am still on the fence with other animal print. But Zebra has my heart.
Too much zebra is a very
very
bad thing. These little chairs are the perfect accent!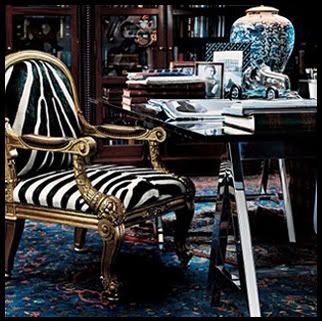 I love the gold trim of this one.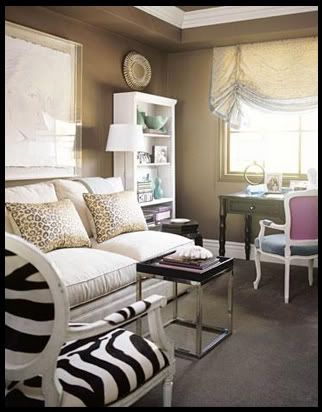 And cheetah pillows! Bold...I like it.
Nothing can be quite as amazing as yellow and zebra print. But it can also look cheap really really fast. Here is the right way to go yellow and zebra!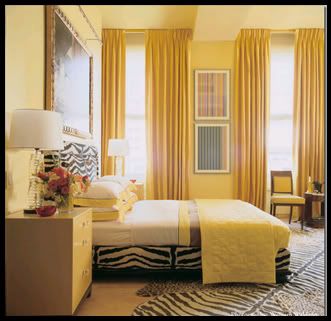 More yellow than zebra. I think that may be the key...
Talk about a theme right?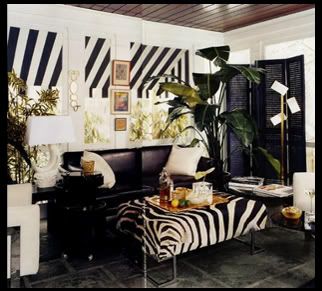 This looks like a safari in a room! I like it. The "safari"ness is balanced out by the leather couch, and modern flooring. L.o.v.e.
How about this. Zebra
and
stripes?
It's like modern, shabby chic, and zebra all in one! I don't know if I could've ever put this look together. It's clever. Verrrry clever.
Images: Decorpad and random pictures from my inspiration folder!