Previously I had a set of three abstract pictures hanging over our dining table. I really like the pictures so they will definitely be re-located. But there was something about them that never satisfied me where they were. Because our eating area is open to our family room, I wanted the differentiate the two rooms a little bit. So I painted these "utensil" themed pictures.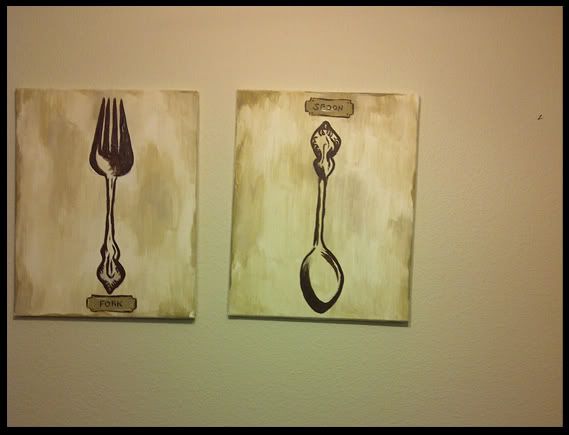 Nooo they are not hung straight. I just threw them up there last night! So, no worries! I will definitely be improving upon that. And adding a knife.
What do you think so far? I think they are perfectly imperfect. Just the way I like it!!! I've got some cute kitchen decorating ideas that I'll be sharing soon! Keep watching!