That's me. I'm Audrey Hepburn's number one fan. Ask my former college roommates, or my husband. The Audrey artwork lives on. I have a Breakfast at Tiffany's movie poster in my office right now. It's definitely my fave.
Anyways, the other day my sister sent me a text with a link and said, "You need this". It was this: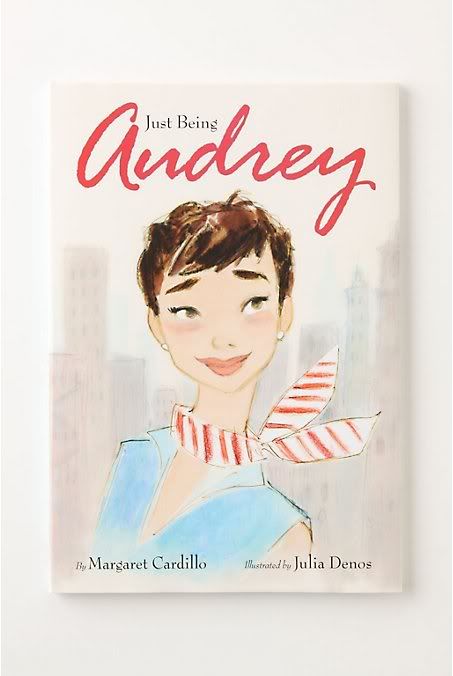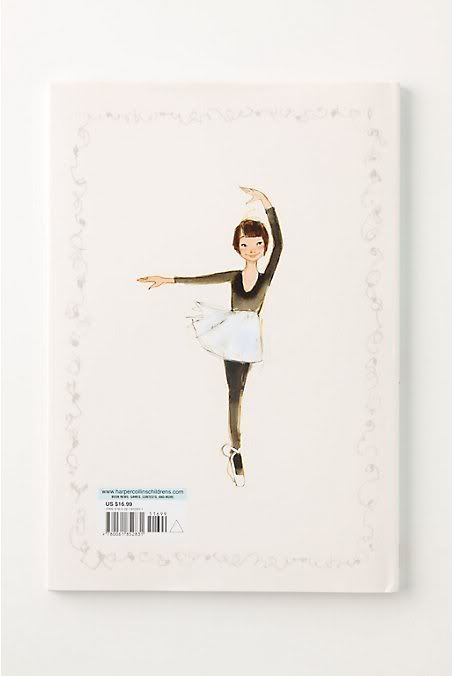 "Just Being Audrey" from Anthropologie. She was right and needless to say I booked (no pun intended....seriously) it to Anthropologie the next day and snatched it up. Isn't it just the cutest? It's a children's book with the most beautiful illustrations. They show Audrey as a little girl, and even some of Audrey in her most famous movie roles. It's charming and I adore it! Being the huge Audrey snob that I am I even asked for a copy from the back. I'm sorry but no Audrey book of mine will have a wrinkle in the cover. See what I mean? I'm a snob. I added it to my collection of Audrey books. I think I'm at five...
Here are a few more new arrivals from Anthropologie that I am drooling over.
If/When I have a little girl she will wear this apron. And she will like it. She will also read my Audrey book. And her name will be Audrey. Is that too far?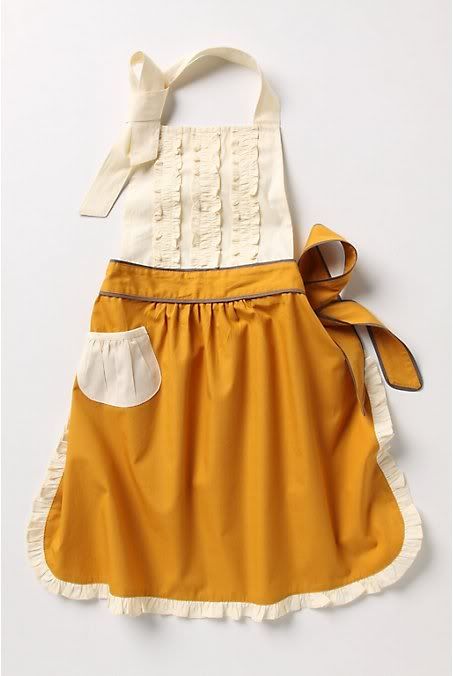 I don't know about you, but here in Seattle it just doesn't feel like spring. I am itching for some warm weather! How about this beach towel? I'd go to the beach
right now
if I had this. I don't care if the high for today is 55 degrees!!!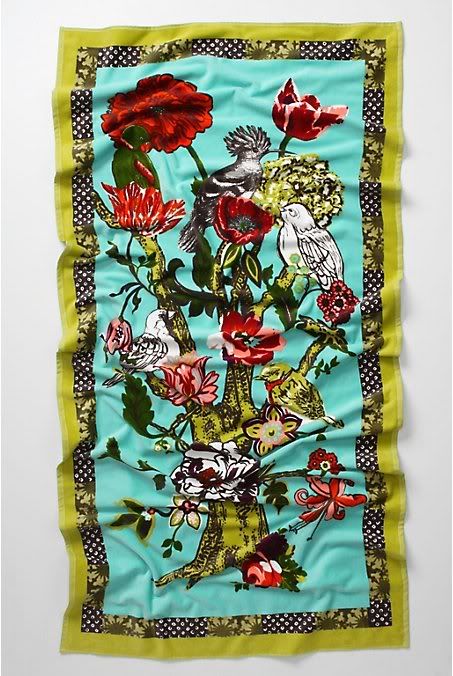 I love Anthropologie mostly because I am always inspired by, not only their in-store displays, but by the items they carry. Isn't this framed mirror set amazing? But at $700, I (or my wallet) could never do it. What a fabulous DIY project though! Easy peasy.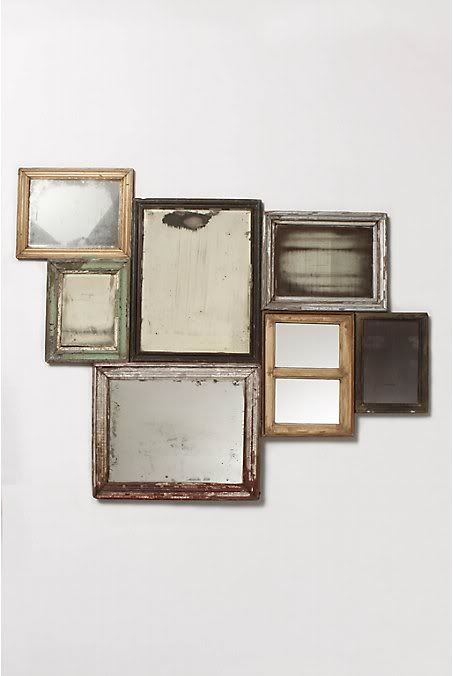 Wallpaper. Who knew it'd come back? If I ever did use wall paper, I would do an accent wall. I'm still of the opinion that a whole room is just usually too busy! Unless the pattern is subtle and just right. Then I could go for it. I love the colors and pattern of this springy, girly, wall paper. I even like the idea of wallpapering the back of a bookshelf, or using it as shelf liner. The possibilities are endless!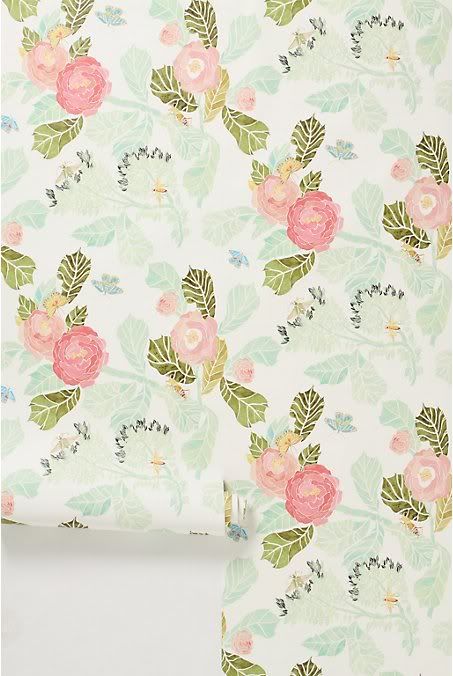 I love Audrey, and I love Anthropologie. It's elegance all around! Do any of you have Audrey books that you'd like to clue me in on? How about wallpaper? Has anyone been brave enough to do a whole room? Do tell!
My apologies for not being as great a blogger as I want to be. No excuses! I will work harder. I'm inspired by SO much everyday that I should be able to ramble for months! What's my problem!?