Dear Anthropologie,
If you are listening, don't worry, I'm not really mad. My ideas were just that; ideas. You have more money then I do so you turned it to reality. It's okay, I'll forgive you if you put one of your "Decorator Concept Shops" in a store in Seattle. Thanks!
Doesn't that look wonderful? My idea was to make a DIY store where there are classes, samples of wallpaper, rugs etc, decorators to answer questions, and inspiration! Wouldn't that be fun? Anyways, Anthro is now opening up these little shops in stores around the US and UK. Those areas are listed below if you are interested. Notice: there is no WA on that list...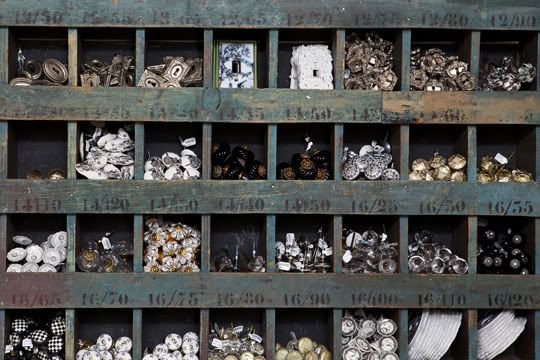 Also, on Anthropologie.com there is a section where you can do this: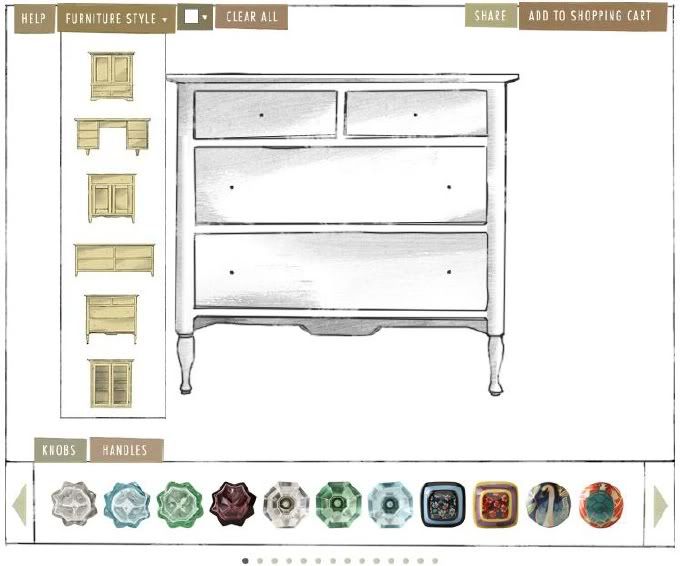 You can pick your furniture type, and then select tons of different knobs or handles to see how they look! GENIUS, and really fun. I spent a good twenty minutes even though I don't have any furniture that needs knobs. What a creative and useful tool! I also love how beautifully the furniture is "sketched" out. It's just pretty to look at! But whats new, hmm?
Design Concept Shops can be found in these stores now!
Atlanta, Georgia
Beverly Hills, California
Chicago, Illinois
Corte Madera, California
Denver, Colorado
Houston, Texas
London, United Kingdom
Miami, Florida
Nashville, Tennessee
New York, New York
Wayne, Pennsylvania
Westport, Connecticut
Do you live by one of these shops? If you do, go visit and report back to me! Just kidding...I just really want to know what you think! Has anyone been by one yet?