It's really a serious problem I have. I love this website. LOVE. Really, if you don't believe go to www.Pinterest.com and request an invite (or e-mail me and I'll send you one...cause I'm just nice like that!) then you can experience the site in all it's wondrous glory.
Here are what my boards look like!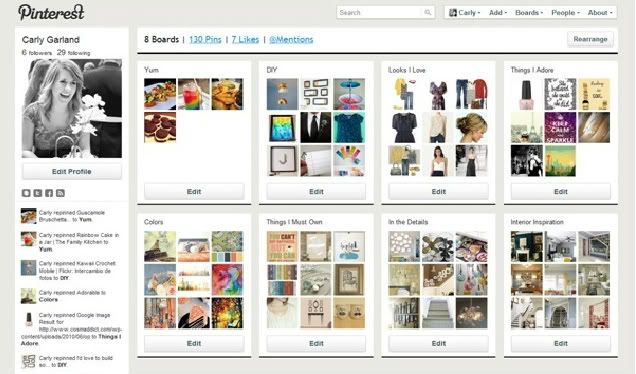 You can create all your own boards, and "pin" images from ANY website. So instead of having a huge file on my computer of millions of pictures, I have them all nice and handy here. You can easily save them onto your computer if you want as well. You can also browse other boards. There are tons of new pictures everyday. I can't stop looking!
Here are a few images that are on my "Interior Inspiration" board.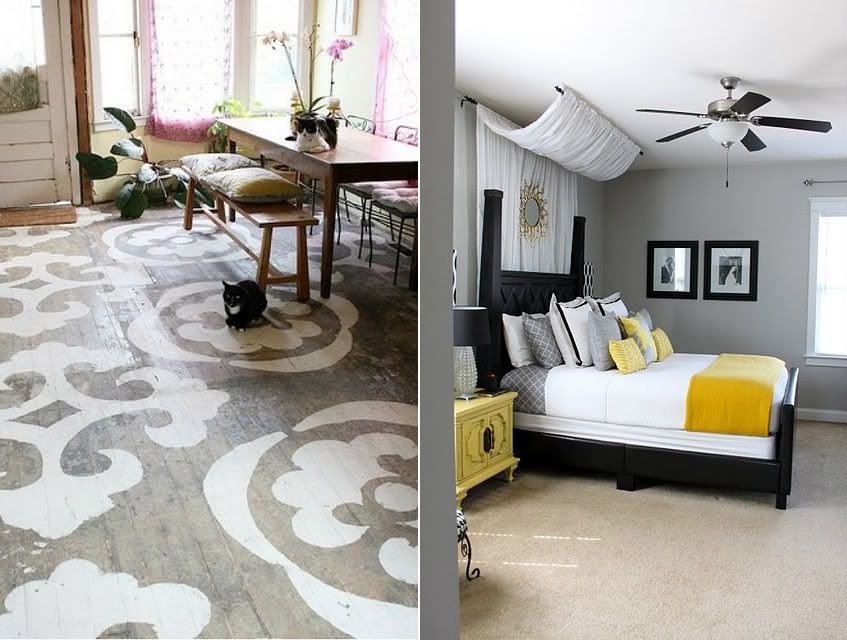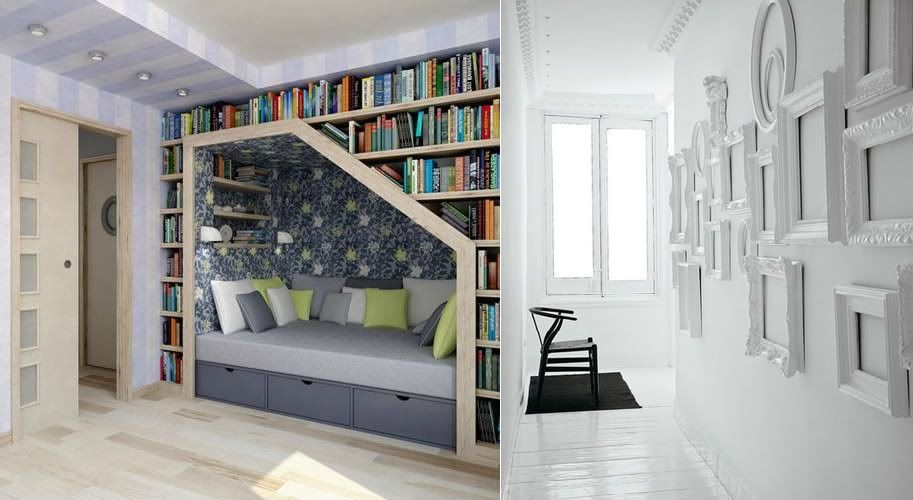 So, do you need to be inspired? Check out Pinterest! And follow me at CarMarie!