Well, even getting sick this week, I finished my project! I still want to tweak it a little. I finished it last night even with a migraine...whew! Close one! It's not perfect - but it's not supposed to be. I love the imperfect and distressed nature of it. I'd like to sand and distress it a little more actually! Other then that...taa daa!
Pinterest Challenge complete. I wish I could tell you where it is originally from -but the original post from Pinterest is from a tumblr account. Oh well! My art is inspired by this: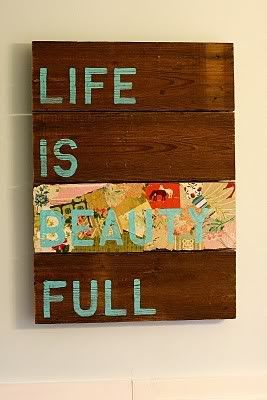 The doily table runner is also in process! I just couldn't decide which to do...so I did both!