Okay, there is nothing dirty about these details! There are just a bunch of random little things that I didn't want to miss.
During Wardrobe Wednesday I forgot to mention my shoes! Oops. I got my shoes with a coupon at DSW. God knew I didn't have room in my scattered brain to be searching for shoes - and literally the first place I went, had the perfect shoes for less then $50. Not only did they match perfectly, but they had some bling and were exactly the right height for my dress (which I did not have to hem)! It was a small miracle as far as I was concerned.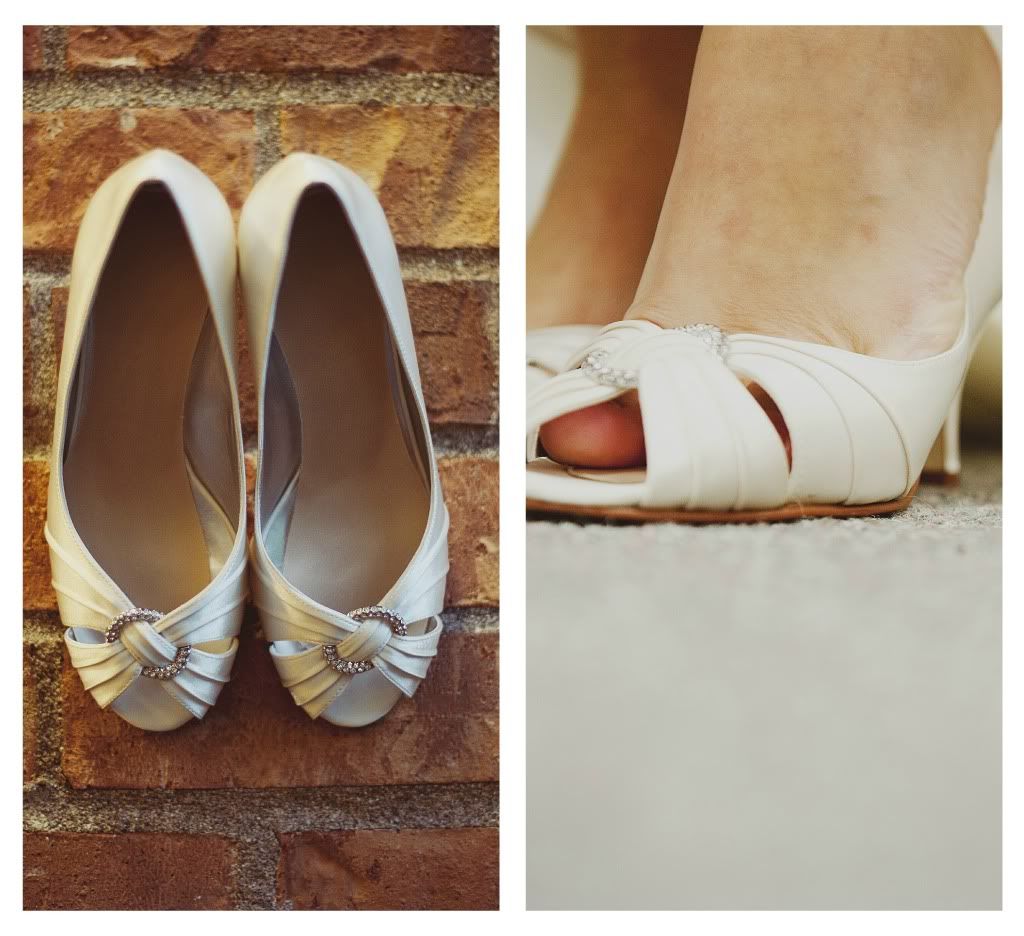 As for the bridesmaids, they all used their own fabulous shoes! So adorable.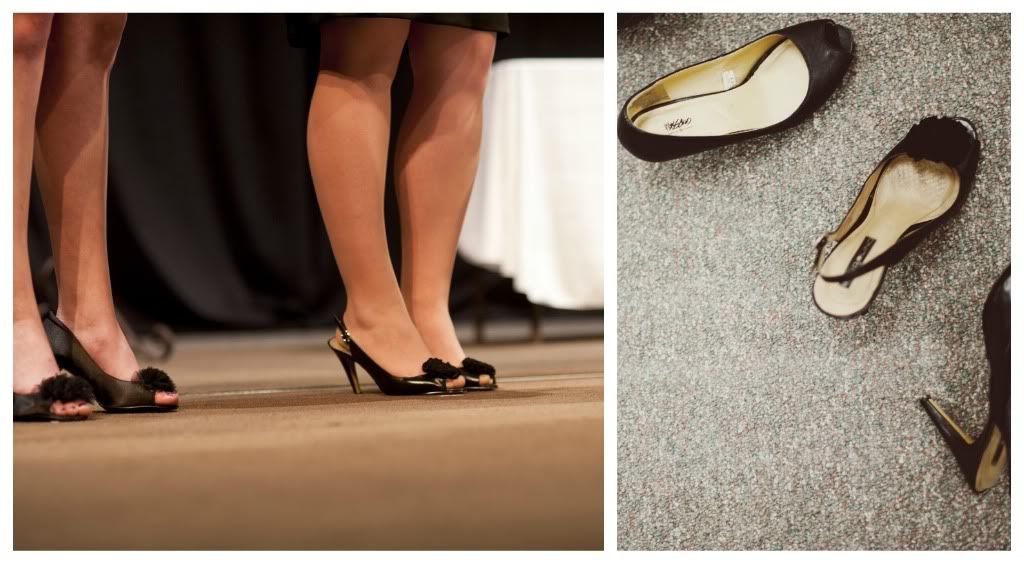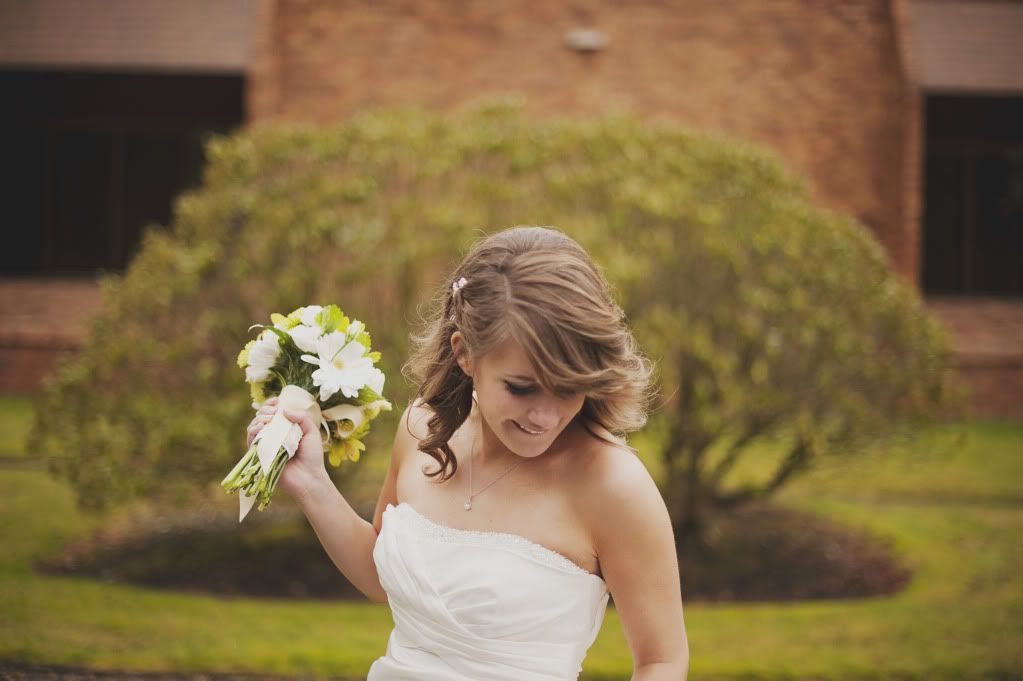 Oh, you think my hair is fabulous!? Why thank you! My amazingly wonderful sister/matron of honor did it for me! Her specialty is making everyone look wonderful. If you live in the Seattle area and need bride, bridesmaid, mothers, or flower girls hair done...she is the best of the best! She can send you her portfolio if you want. She also did most of my bridal party and only had a few minutes to get hers done. I'm telling you, best of the best.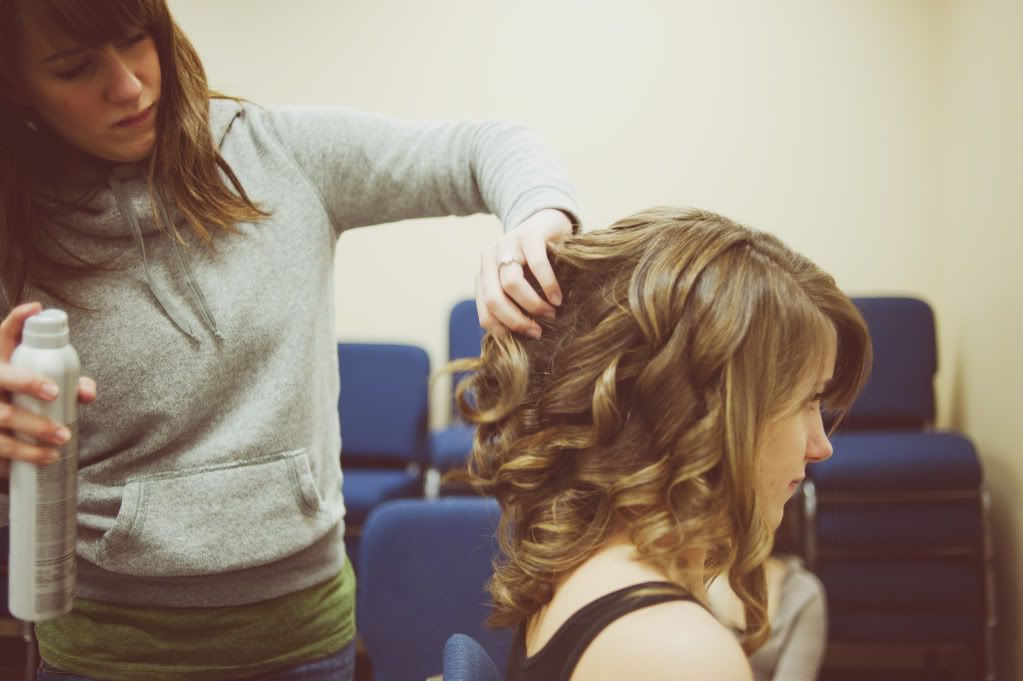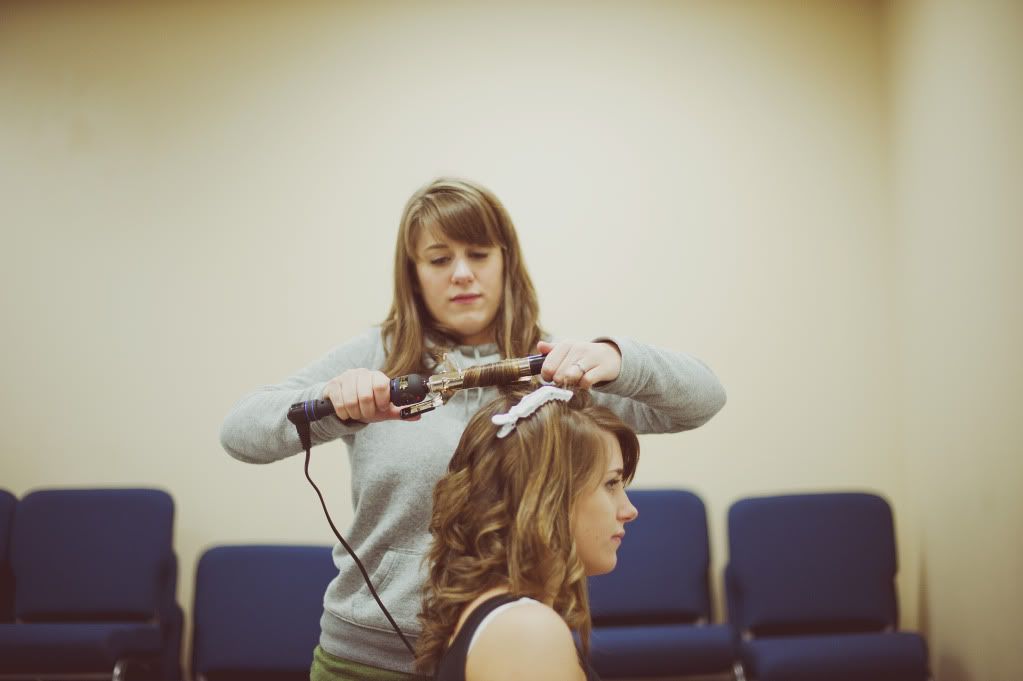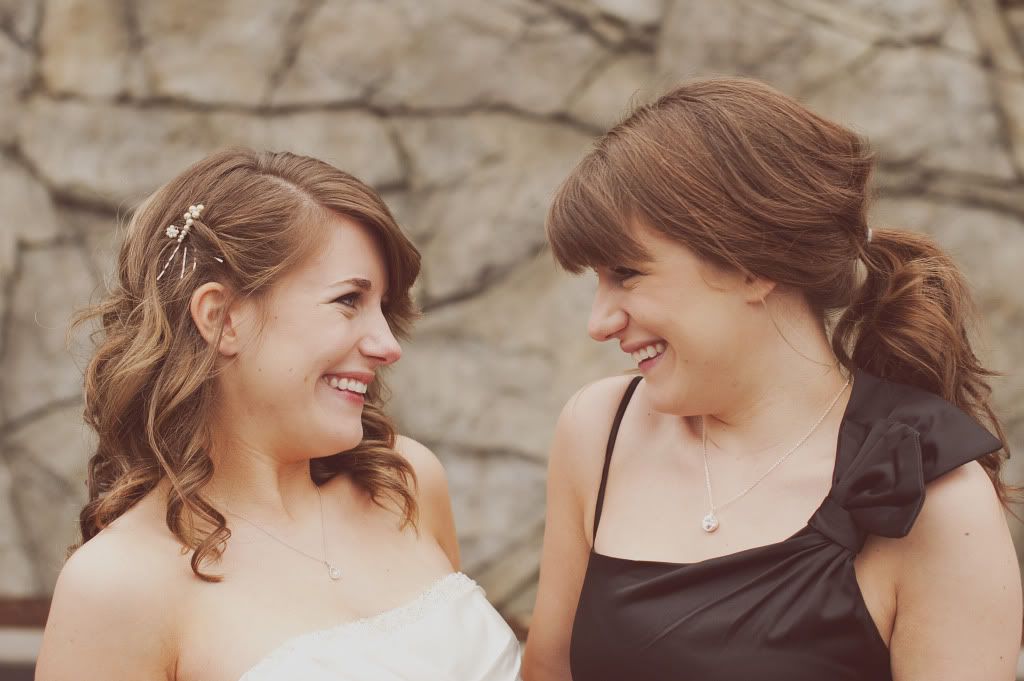 I helped her with a few curls.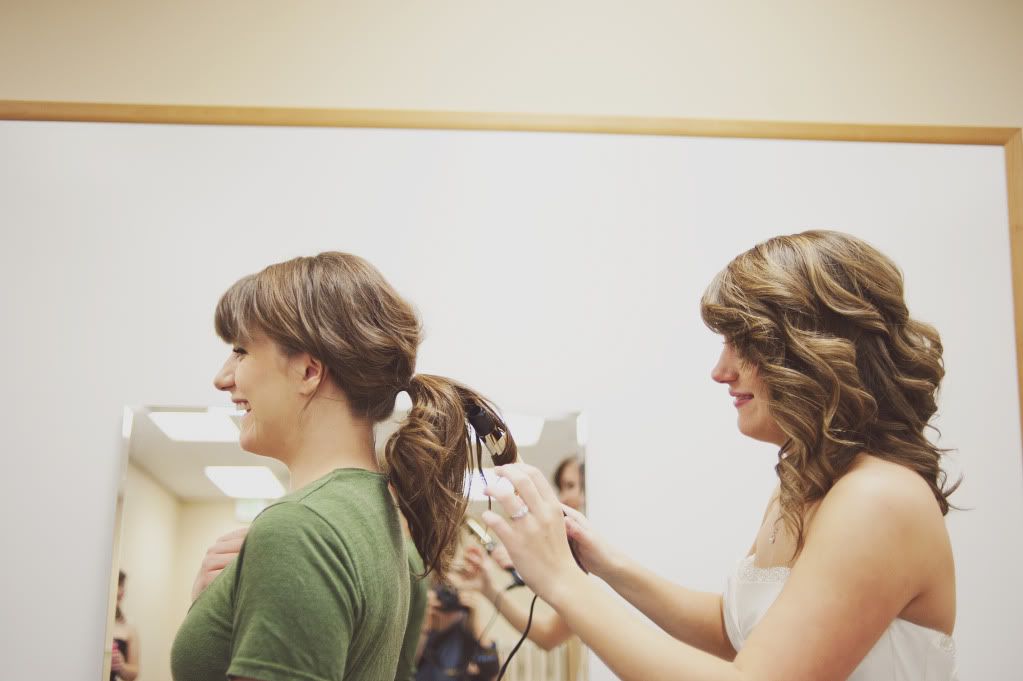 Be prepared to be amazed with this little detail. My mom took my dress down almost a whole size. She altered my dress, folks. I know, you think she is crazy for doing it and I am crazy for letting her. Well, it's true. We both have a bit of the crazy! Maybe it was the stress of the wedding clouding our brains. But really, it turned out perfectly!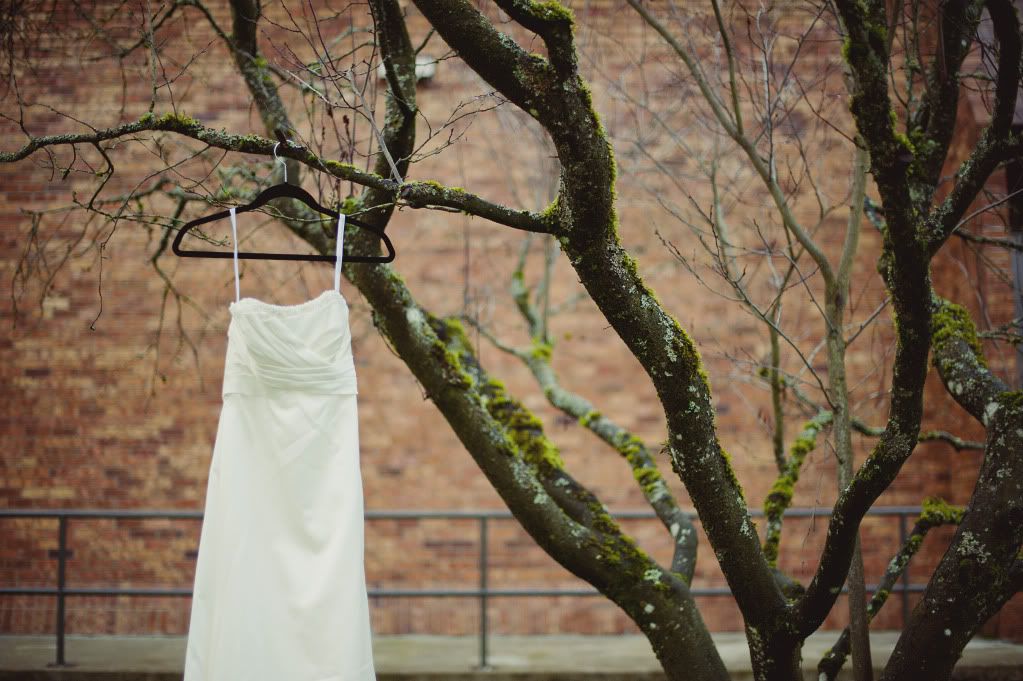 SAVING TIP #4: UTILIZE YOUR RESOURCES
. My mom isn't a professional seamstress. But because of the way my dress was constructed, it was possible for her to take it in. She worked really hard on it and I know some parts were tricky! We still talk about how crazy we were to have done that. It could have gone terribly wrong! We probably saved a couple hundred dollars in alterations. Disclaimer: I am not saying have your mom alter your dress. But I am saying, utilize your families skills if they are willing to lend them!
I made the peacock boutonniere with feathers I got from online (easy to find and cheap!), and added some fake foliage, a funky little mossy ball, and some black feathers. It was
fun
for me to do, and fun to see them on the guys!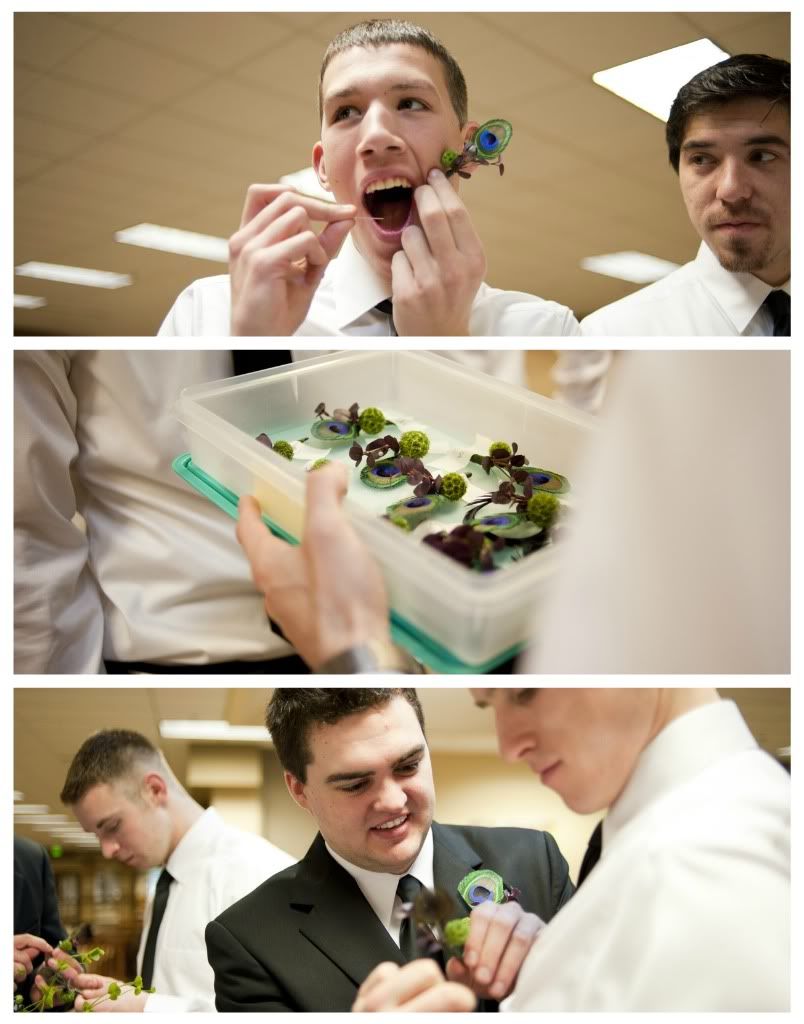 Our cake was made for us by our wonderful friend Annabelle. Isn't the beautiful? I looooved it.
I am not a fancy wedding cake fan. It seems like a lot of money, for not a lot of purpose. Honestly, it was like...last on my priority list! I had to be talked into having one at all. But I am very glad I did!!! Cake cutting pictures are just cute.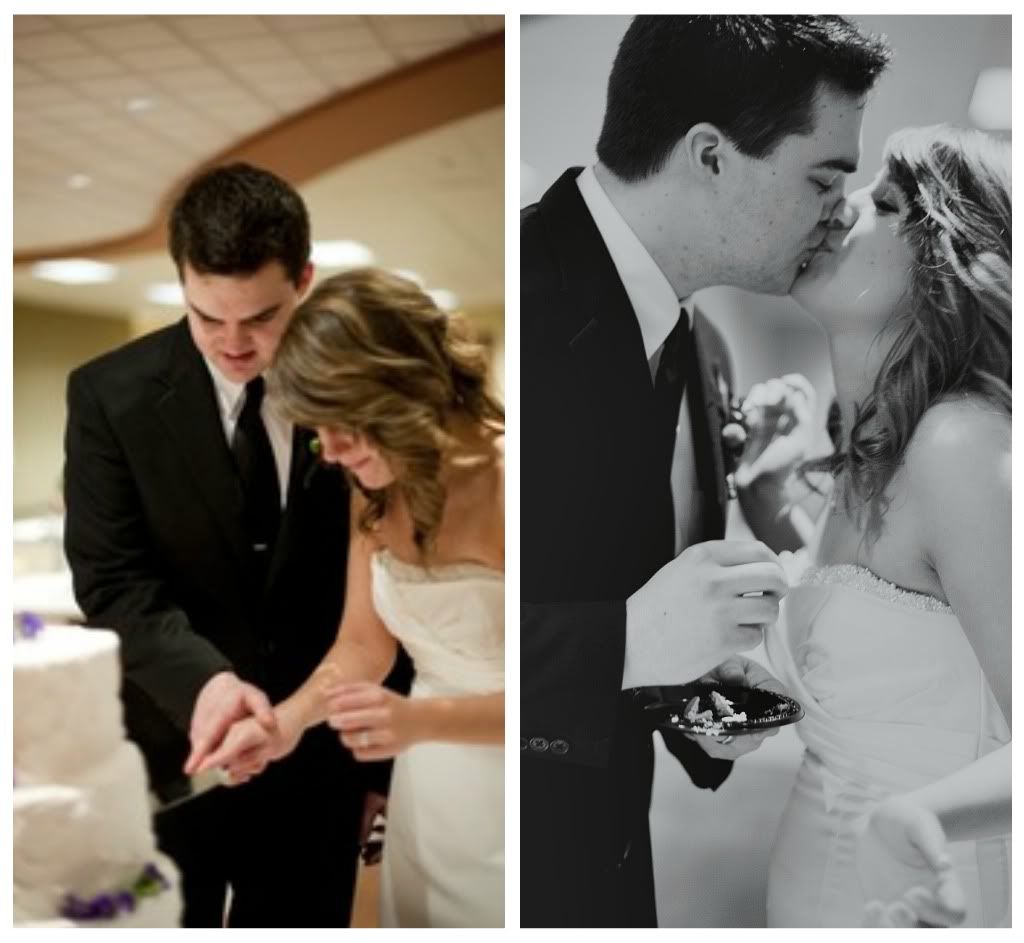 I think that wraps up the dirty little details, people! I hope I'm not missing anything. Please ask questions if you have them. Come back tomorrow for a look at the invitations, programs and such, and a list of venders and products!