Well, I can't say that these are really "afters" - so I will call them "in progress" because these pictures are not accurate depictions of what my house looks like. I promise! These were taken two weeks after we moved in. I am proud to say there are only two boxes left to unpack as of right now. I have no idea what I will be doing with those two boxes, but that is beside the point! PLEASE excuse my horrible picture quality. I know it's so cliche to talk about how bad your pictures are. But my nice camera is missing since the move (I KNOW it's here somewhere...so have no fear!) but for now I had to use a very old digital camera. The pictures also have different tones because some were taken at night. Oh well - I know you'll forgive me.
Here is our eating area. It's open to our living room. I am so happy that our square bistro height table fits so nicely. It's got great proportions! Lucky us! Also, I am planning to re-do my brown and cream zebra stripe chair covers. I love them - but am going with a different look for this apartment. It's a lot of work...so don't get too excited! It won't be for a while!
I'm just realizing how embarrassing these pictures are. I'm one of those people who cleans obsessively before people come over. It's my mom's fault. I'll keep posting as long as you don't judge me.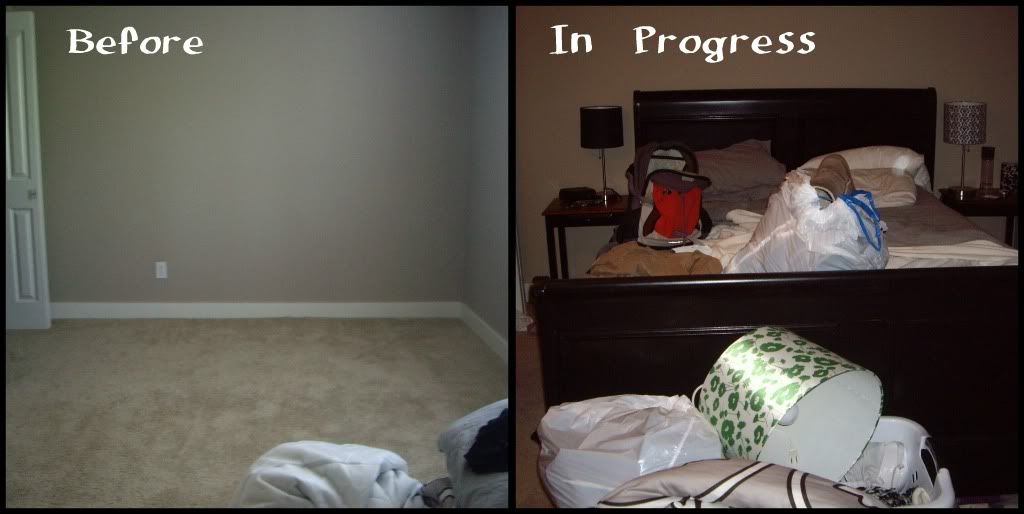 Here is our bedroom. Still have that fabulous bed that I sanded and painted myself! If you don't remember check it out
here
!
I'm still planning on trying to match our lamps. either painting them, recovering them, or just buying new ones! We'll see. I'm also working on something for over our bed!
Here is a shot of the opposite wall from the dining area.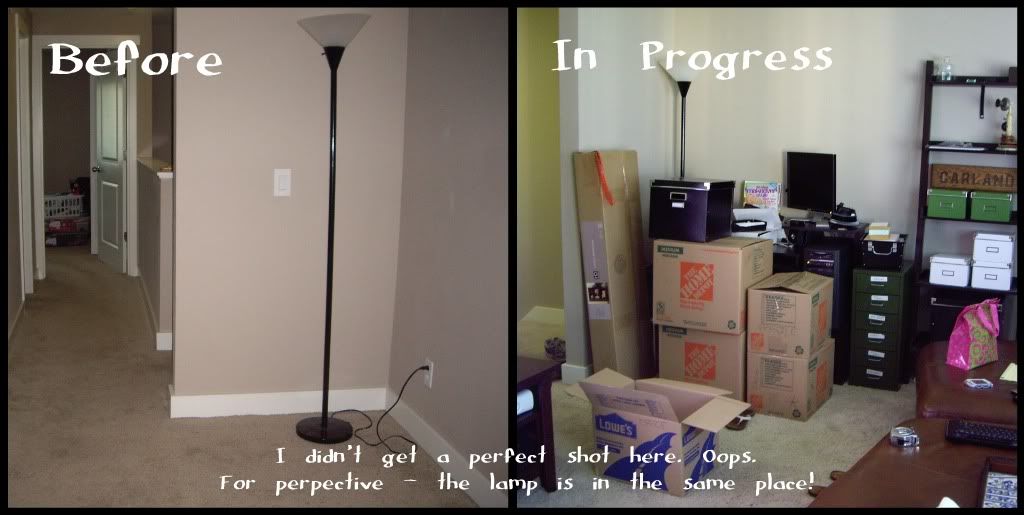 Well, that is all for now! How embarrassing. But I think it's good for you all to see that I am human too! Not a famous blogger okay!? HA....just kidding. But seriously. Don't judge me! It's a WORK IN PROGRESS, PEOPLE!!!!
Can't wait to post some real afters....