For the past few years I've been a nanny for three cutie pie kiddos. And if they love anything, it's their princesses and pirates! I love taking on projects that I not only think are suuuuper cute, but I know are super unique. Using wooden "game pieces" from Michaels, and acrylic paint, Ashley from (super creative cute blog)
Lil Blue Boo
made the sweetest little figurines! Here are her original ones!
Aren't they adorable? So creative, and I love that she made the backgrounds downloadable/printable. They are charming, and totally fun for
me
the kids to color!
I decided to make these for the kids for Christmas this year. Here are my versions. I added a lot of little details, and even added Tinkerbell. I know, I know...she's not a princess. But who doesn't love Tink!? I made two sets of princesses, and one set of the boys.
For the boys, I pretty much copied the theme. I just made some extras so little boy wouldnt be left out since his sisters got so many princesses! I made two pirates, named Bob and Rob, (just kidding....I didn't name them.....).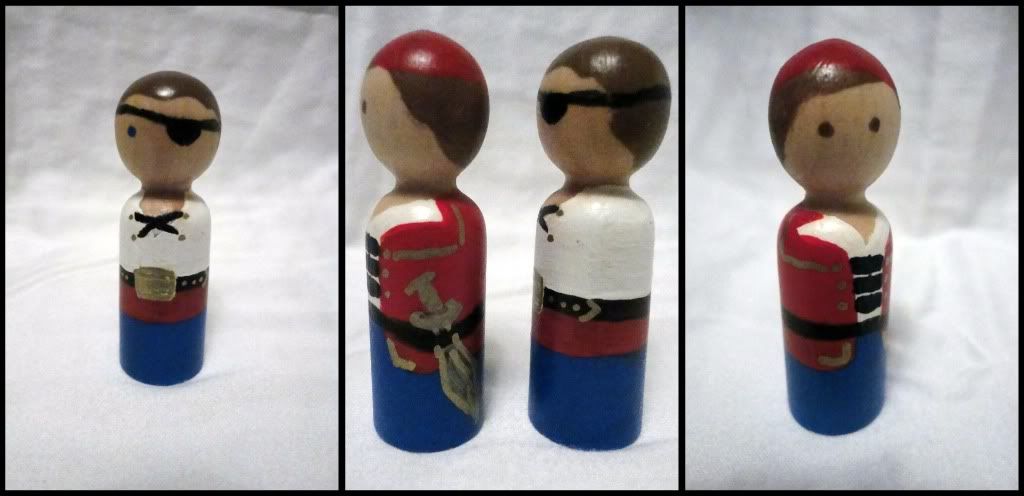 Two knights...
Spiderman (aka " 'pider man.") and Superman!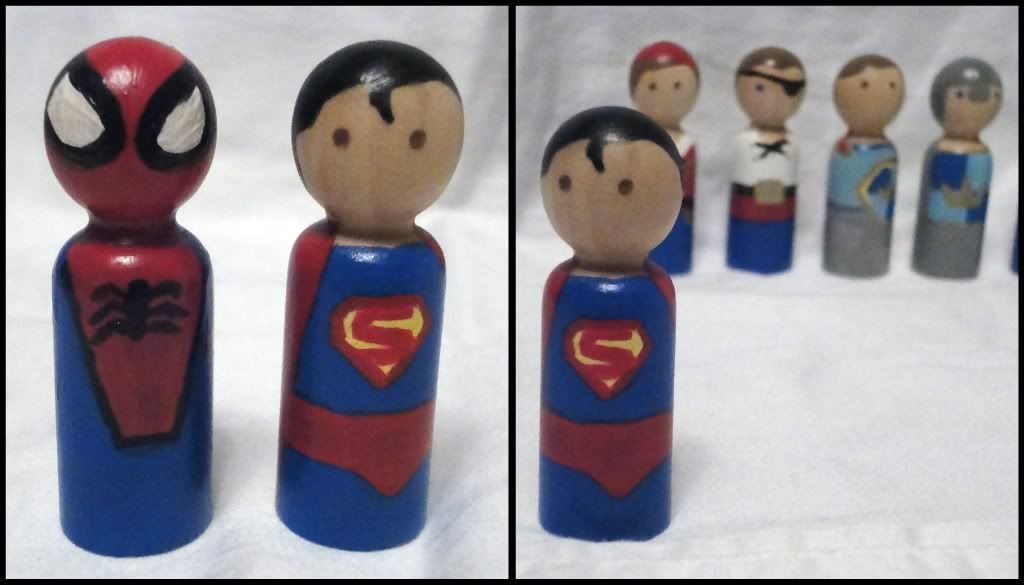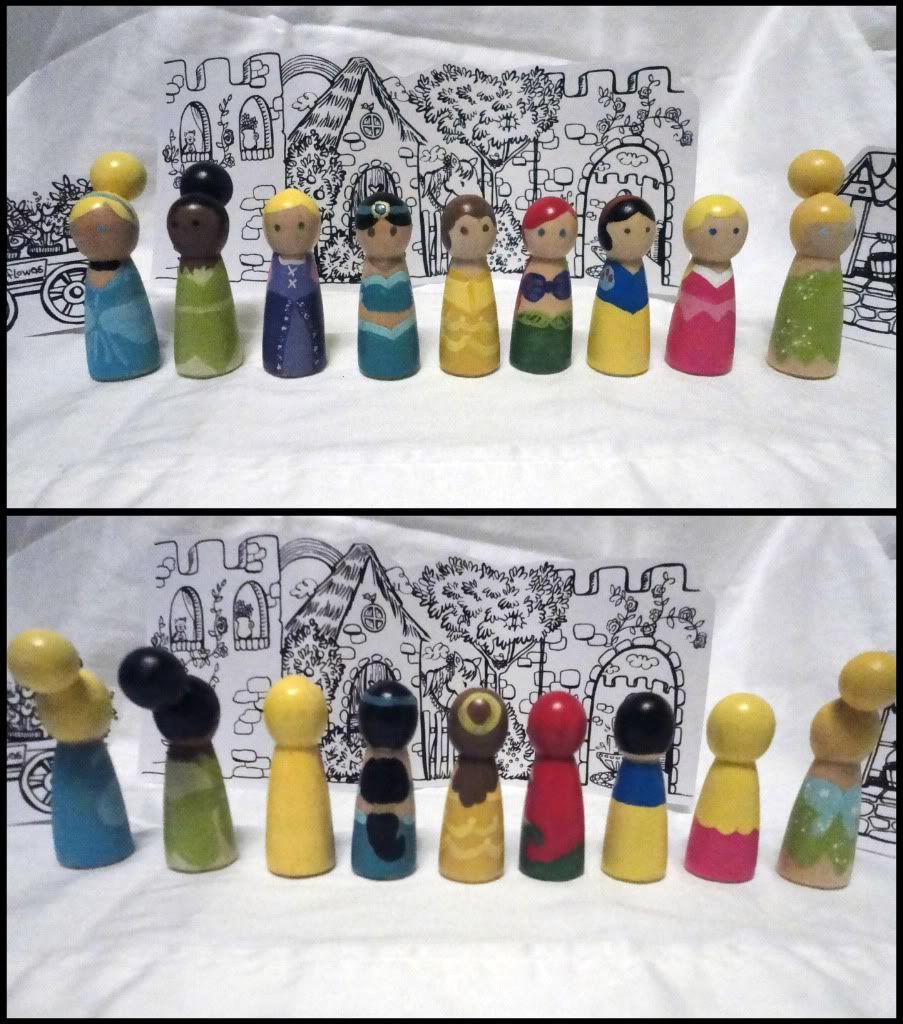 For the Princesses with the buns, I just followed lilblueboo's tutorial, and drilled a hole in their head (bwahaha...sick.) and little wooden balls (same section as the "game pieces" from Michaels!) and used a tooth pick and craft glue to get those suckers really stuck on there. They won't go anywhere. I love how they are over-sized and kinda quirky. The girls giggled at them - success!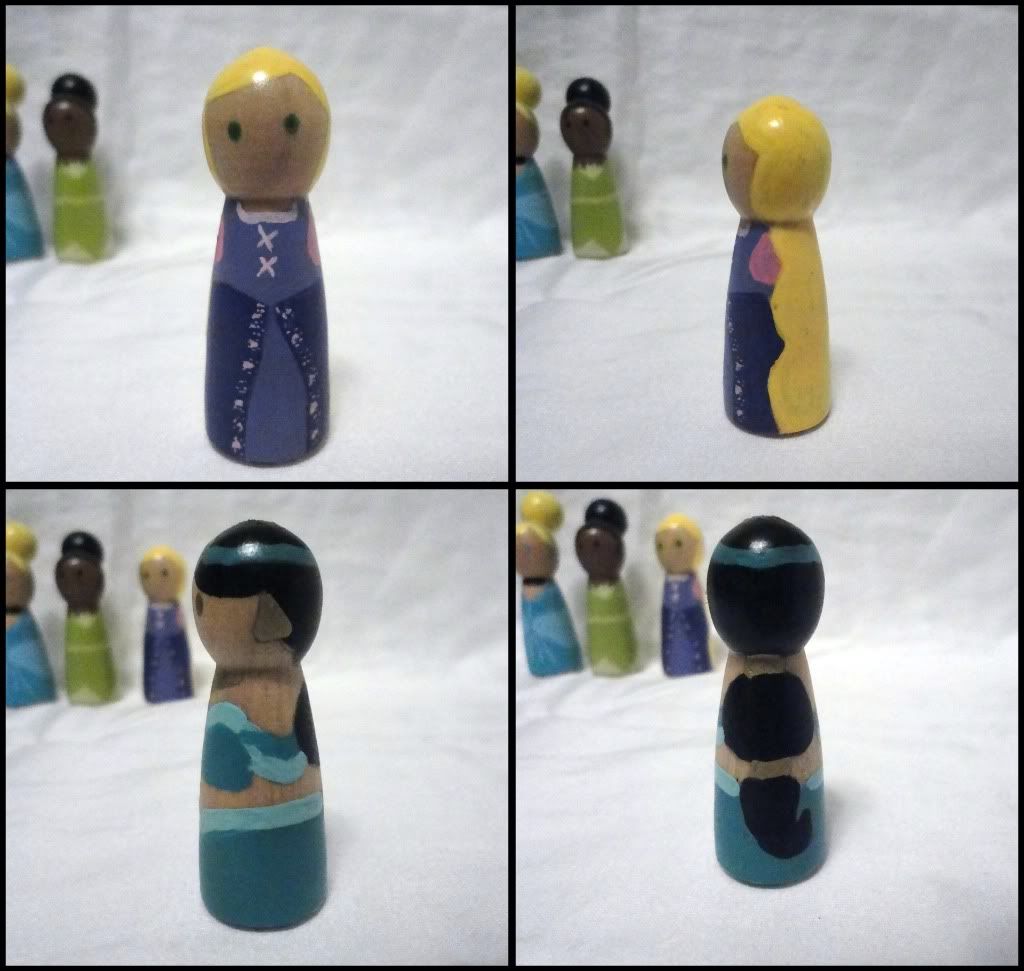 I used a metallic gold paint pen for Jasmin's accessories. Her hair is definitely my favorite of them all! She's is definitely the "glitzy" princess! Go Jasmin, go Jasmin! Ok....I'm done.
I worked on them layer by layer to get as clean of lines as I could. It was a long job...but I split it up between evenings and wouldn't say I spent any more than 4 hours all together. Its embarrassing how much fun I had making these. EMBARRASSING. I put them in cute treasure/jewelry boxes that I picked up at Michaels and didn't take a picture of them. Blog fail! I just decorated them using a metallic gold paint pen to look like a treasure box for the boy, and little girly jewelry boxes for the girls.
Time's up! Can you imagine how many different characters you could paint? I'm thinking of making the rest of Tink's fairy friends, and some Toy Story characters. But even making generic princesses and superheros would be great. What about a farmer? or Astronauts? The possibilities are endless!