Oh I love a good Pinterest Challenge! Ever since I've started seeing these "waterless snow globes" popping up on Pinterest - I knew I needed to make one! I was just patiently waiting for Christmas to get closer. Even though I'm kiiiiinda jumping the gun - I don't care! I know once Christmas hits I probably wont have a ton of time for crafting. Don't pay attention to the fact that this is the "Fall Edition" - it's not like my craft has to be made out of leaves, right!?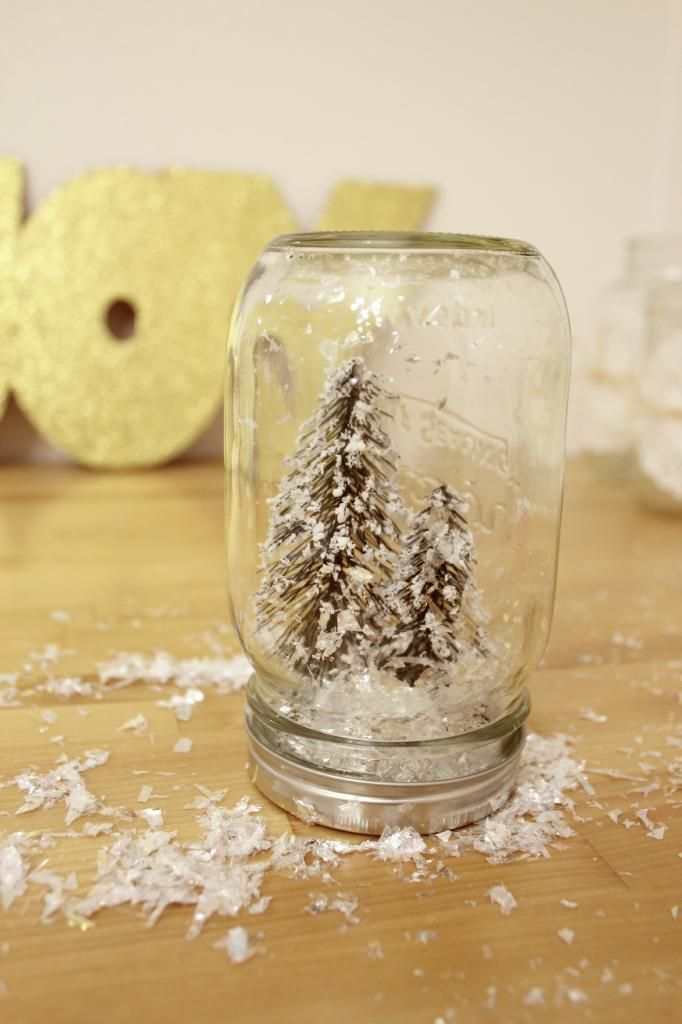 Check out my inspiration pieces and click on the image for the original link.

I love the collection of these...magical!




And a lantern? Hello, adorbs! I looked for a little lantern and couldn't find one that was sold separately Call me cheap, but I didn't want to buy the six pack!





I love this sweet little ornament. It would be so cute to have several of these on your tree, wouldn't it?


I decided to go with the mason jar style. I can't help myself - I love a good mason jar project! I didn't actually have a mason jar on hand (whaaaaaat) so I had to buy one. My awesome husband was patient as I wondered around Michael's looking for one. Then he said this to me....



Ugh he is so sweet! Even if at one point he just stood in the middle of the Christmas decor isle and told me he'd be waiting for me there.....
Anyways! Here is how my project turned out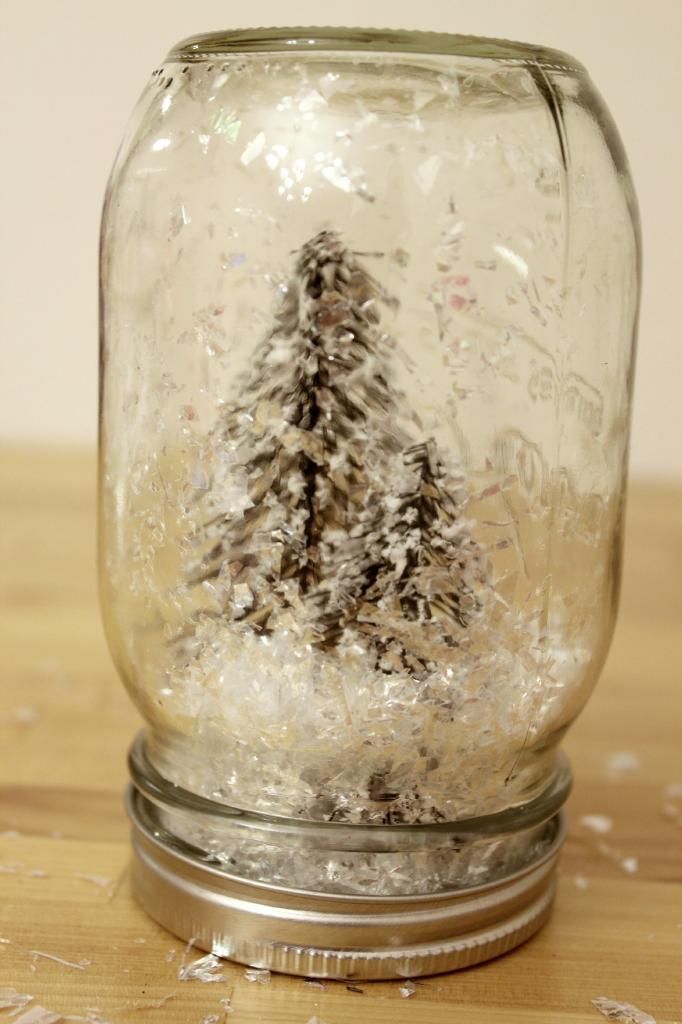 Cute huh? It's like a little magical wonderland.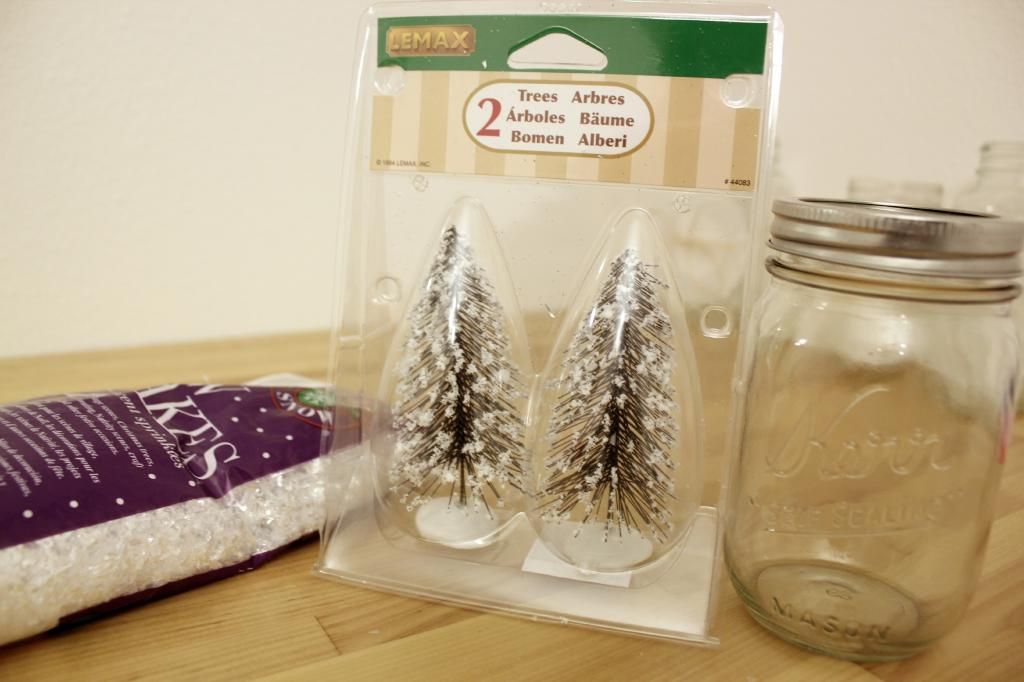 I bought two trees that were the same height, but timbered one and made it a baby tree! I love the look of the two trees nestled together. Just add snow and there ya go!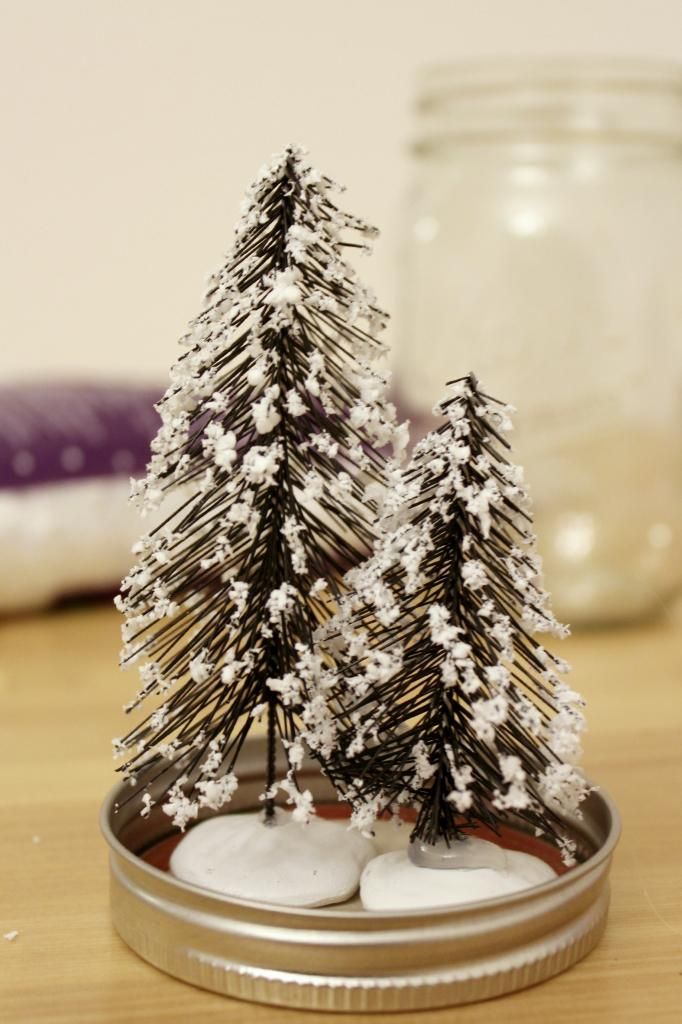 How do you like it? I really like the idea of a waterless snow globe. It's cute and creative!
Don't forget to check out the Pinterest Challenges leads! Their projects are all just perfection.
Sherry
made the greatest chalkboard and you can see that it's being enjoyed already!
Katie
made a really cute terrarium - I've been dying to make one too!
Carmel
made * literally* the cutest doll house I've ever seen. I'm pinning it. Right. Now.
Sarah
made this adorbs ampersand. I die over it. It's so creative!!! I must make one.
There you have it! I'd say that's another successful Pinterest Challenge! I'm ready for the next one...hmmm what to make.....