Christmas is just around the corner!
It's kind of sad to me that I haven't been blogging every single second of this holiday season! I love everything about Christmas. The smells, the cold crisp weather, the lights, and the caramel brulee lattes from Starbucks. And, of course, Pinterest has kept me more than inspired to be as creative as I ever have been this year! As you know from
this
post about my waterless snow globe, I've been really inspired by all the creative uses of those cute tiny trees you can get from any craft store.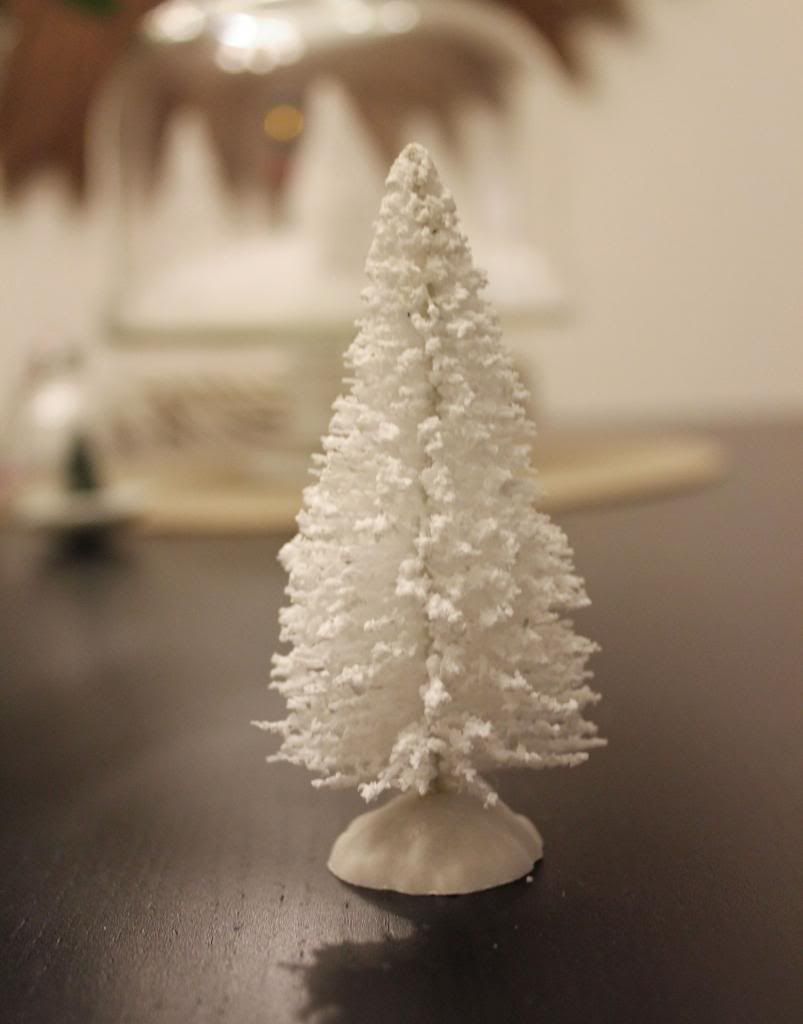 Here are a few things that have really gotten me in the Christmas spirit! ...not that I needed any help.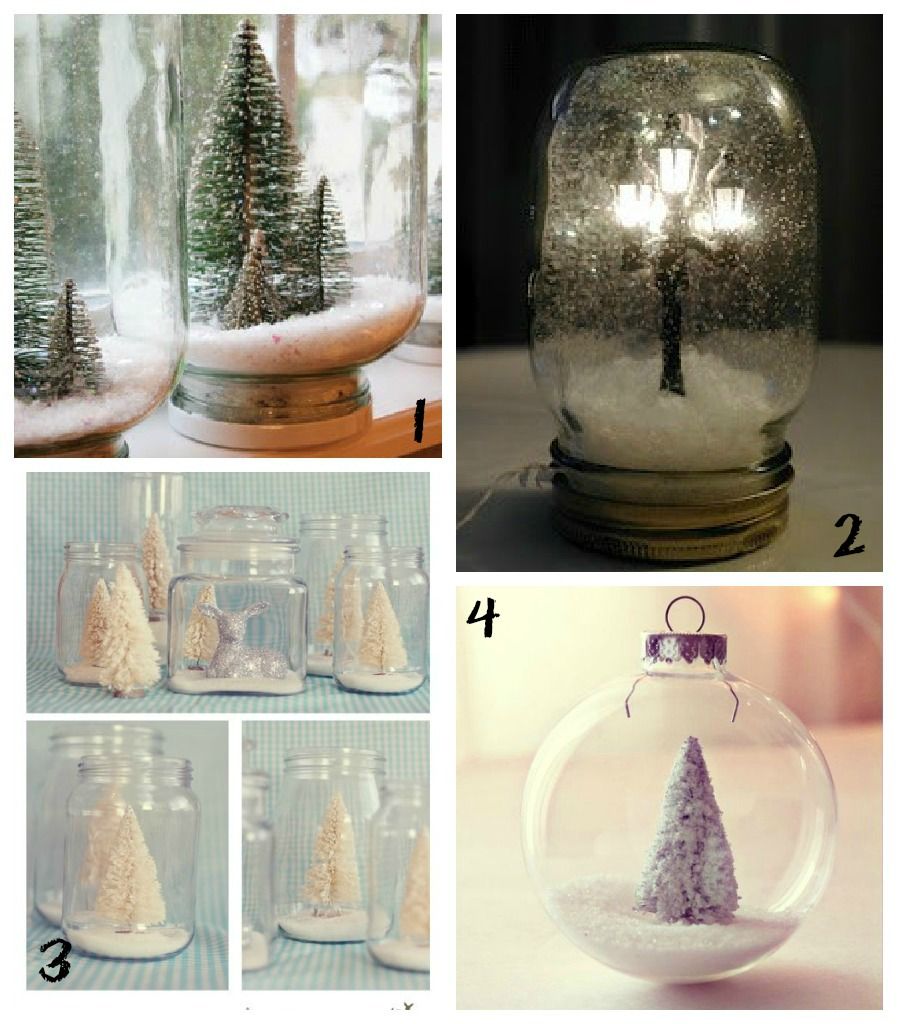 Don't you just love all of those? They make me want to make at least 15 and have them all over the place. And how cute would those little tree ornaments be all over your Christmas tree? I'm all about any things mini sized....
A few weeks ago I shared this with you.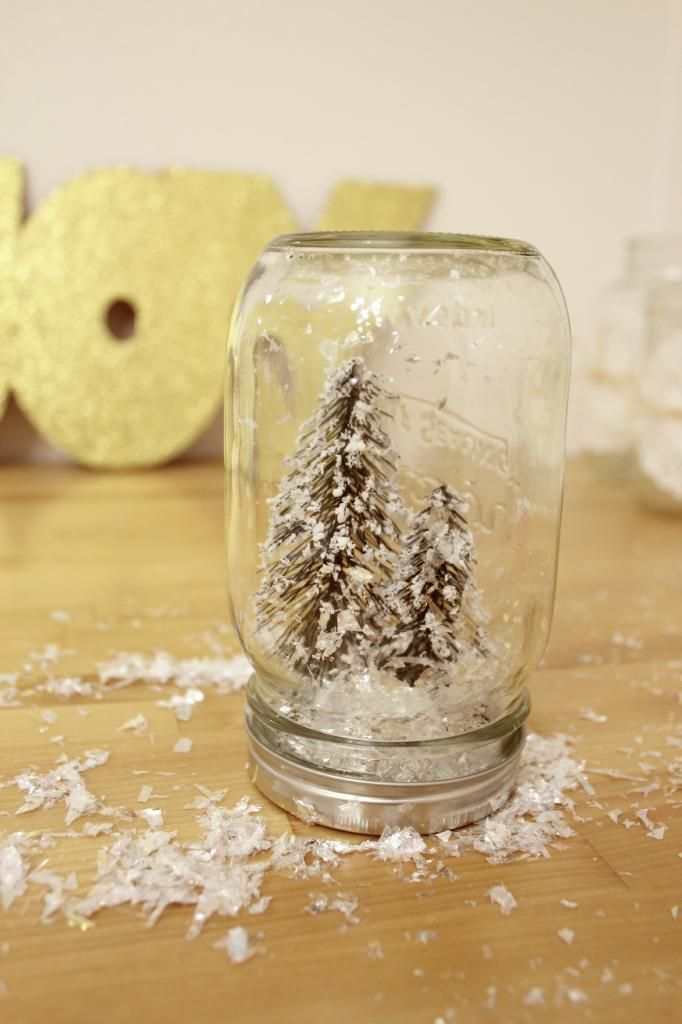 Ever since I made that, I've been wanting to make a bunch. I just think they would be so cute all gathered up in a mini collection. That will have to be my next project...
...but before I get too ahead of myself let me know you what I have been working on! It is NOT mini...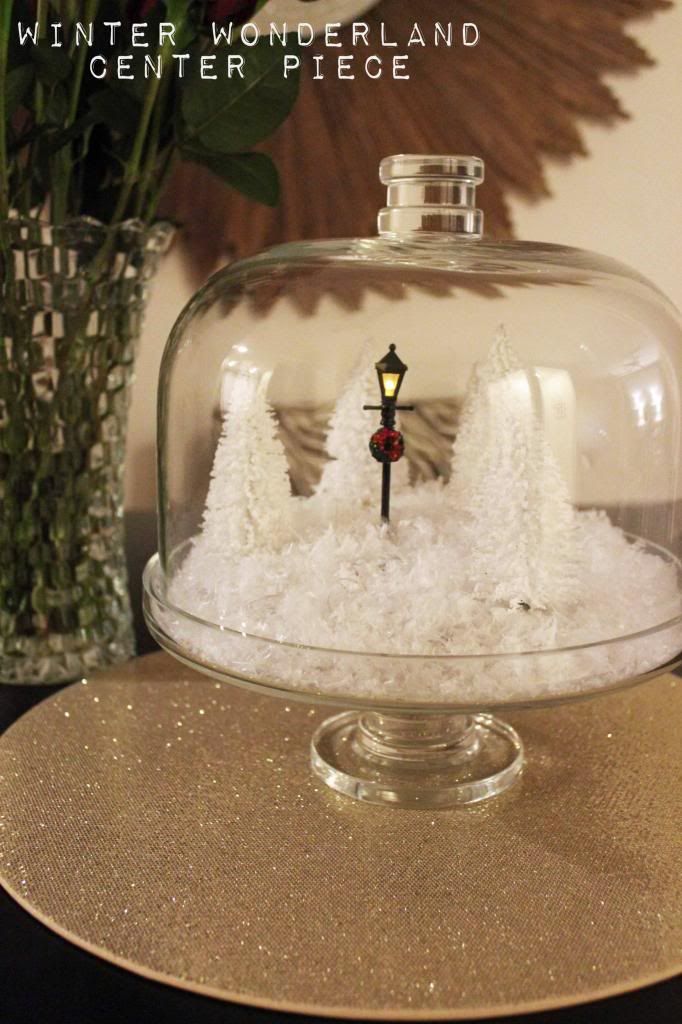 I really wanted a more grand looking lantern... But this was the only battery powered one I found. I had to be MacGyver for a second and rewire the lanterns because there were four in a row, all attached to the same battery pack. With some help from my husband - we got it to work! You would've thought we won the lottery when it actually turned on. Miracles on miracles!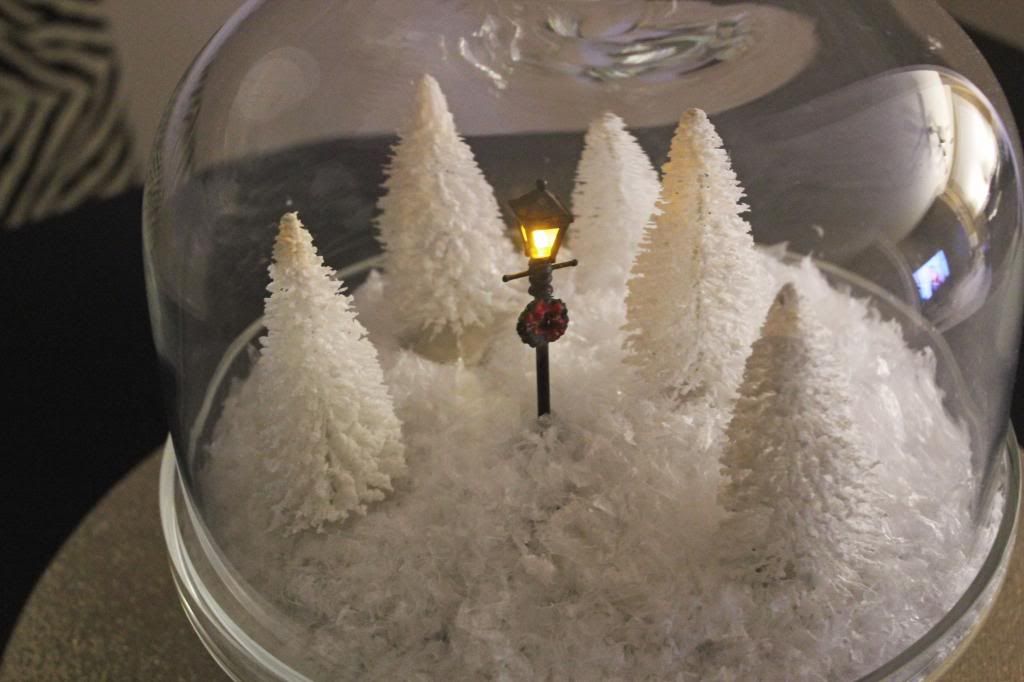 I'm going to add some of the green trees with snow on them once I can find them! Michael's was out last time I went. But the all white does have a real winter wonderland feel doesn't it?

I used this as a center piece at a Ladies Christmas Dinner I attended at my church. There were a lot of amazing and creative tables! I also made favors for the table that I co-hosted.
That project is very much like the ship in the bottle. But I image that stuffing the ship into the bottle isn't exactly how it's done.... but that's definitely how I got my tiny trees through that tiny hole. Someone asked me how I "stuffed those trees in there" and I said, "Stuffed is a good word...." Just imagine me putting hot glue at the bottom and shoving the tree in as fast as I can before the glue dried. It. wasn't. easy. Please don't offer me suggestions on an easier way to do this...I typically make things harder than they should be! I'm happy in my ignorance for now! Because it's over and done, and I made 18 of them without cussing once even though I'm pretty sure the situation warranted at least a few. ;) That's good enough for me!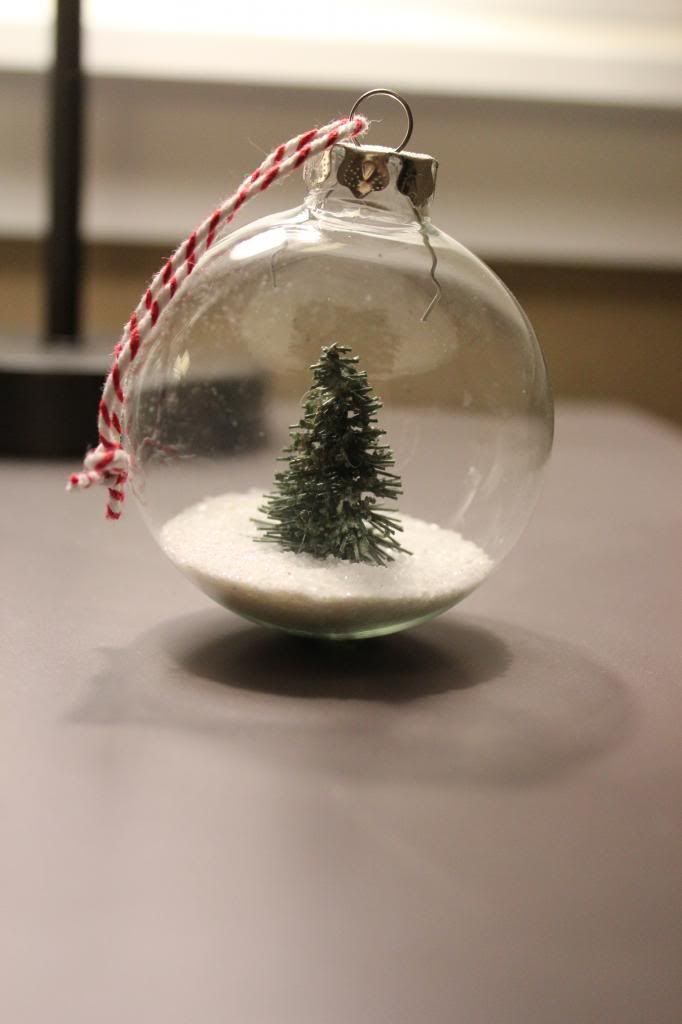 I'm pretty obsessed with how they turned out! I love how it's just a tiny little winter wonderland in there. And just as an FYI, to make the trees so little, I just cut the tops off the big trees. Taa daa! Mini tree!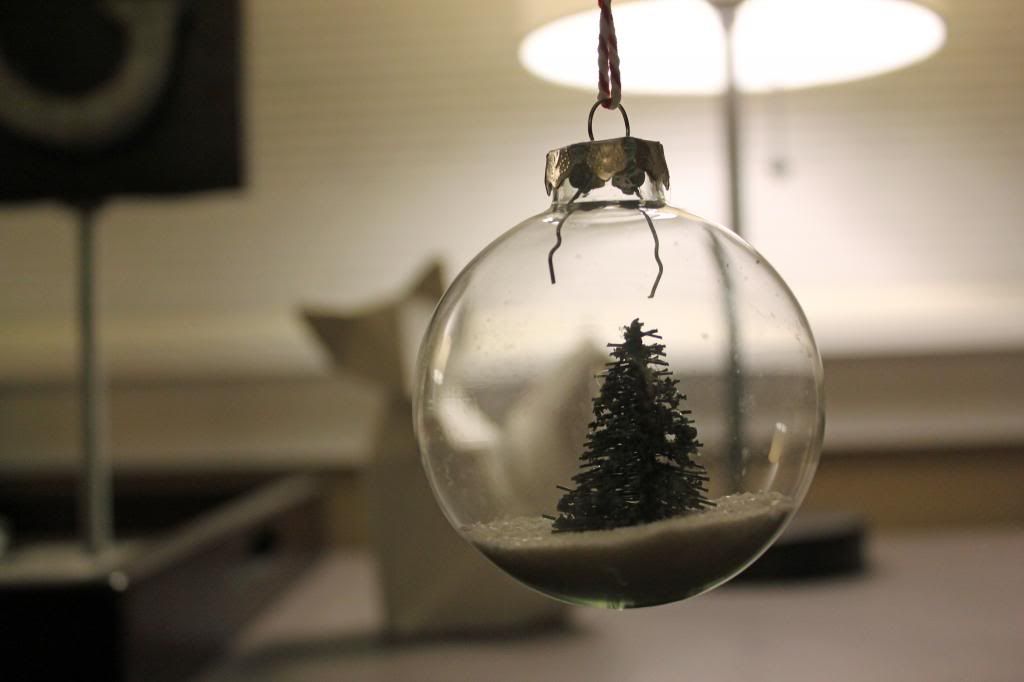 See my little fox peering in the back? I got him from Target and I think he's the best.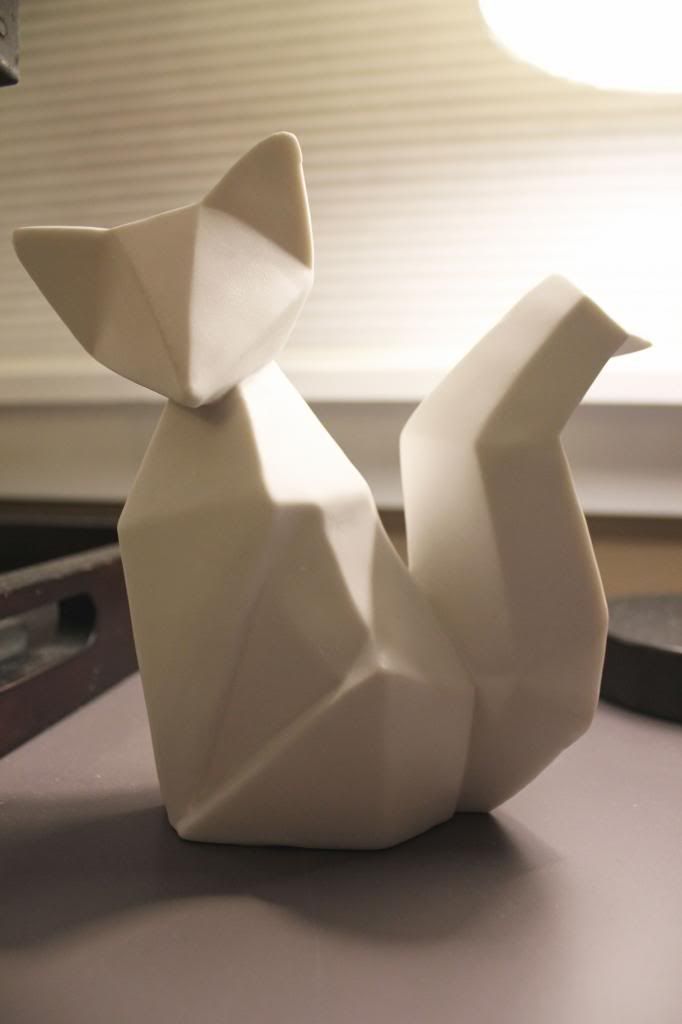 I think the geometric design is really unique and clever. He jumped right in my cart and wouldn't leave.. so I had to keep him. I didn't have a choice! Plus my nick name used to be Foxy (don't ask...I promise it's not as bad as you're thinking right now.) MOVING ON.....
He now resides on my side table along with some Audrey and Will & Kate books.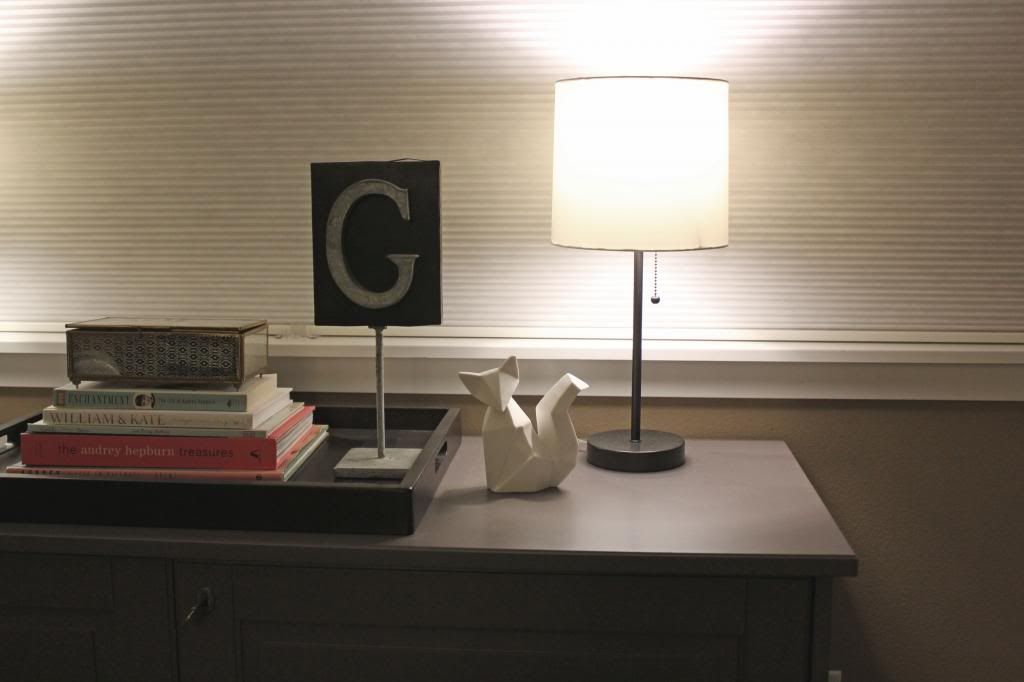 Here is the source list for the other snow globes and ornaments! Go check them out for more inspiration and tutorials