Well folks, April is the month for my Living Room Redo. I'm really excited to get my little DIY hands on this room! We spend a lot of our time in here watching tv and it's a natural gathering place when we have visitors. Right now, it's just not cute. Way too much brown. Brown brown brown. I want my house to be mostly neutrals. But I want gray, white and black neutrals - and to ditch the brown and khaki. And that's what I'm moving towards - as you can probably tell by
my kitchen!
(Picture was taken soon after we moved in...on my iphone.)
Unfortunately we have a huge brown leather couch that is going to be sticking around for a while. One, because we can't justify buying a new one. Two, because this one as ugly as it is, is like heaven to relax on. So comfy. SO that is here to stay. I figure if I cover it with cute pillows I won't even notice it!
My biggest challenge with this room is this space (right across from the couch).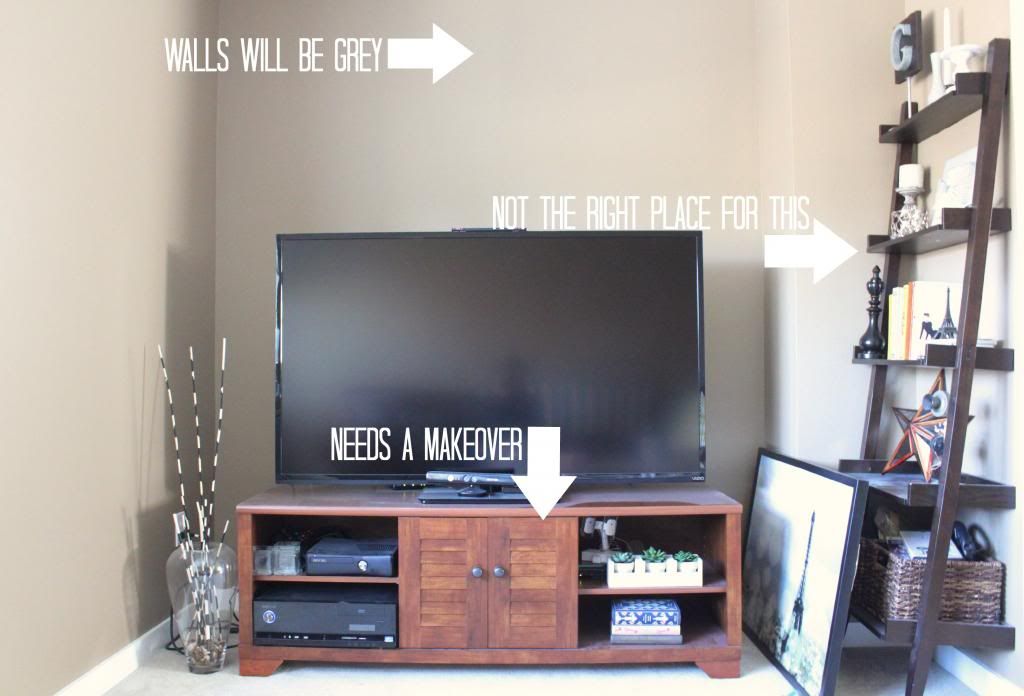 As you can see, it's an awkward space. It's asymmetrical which doesn't help trying to fit an entertainment center in there! So, instead of buying a whole new entertainment center, our current credenza is on my re-do list. Dan bought it before we were married. It's fine - it's just not my favorite and doesn't match our style. The shutter doors are a little too country!
I will probably paint it white, and change ouf the shutter inserts for something else. I'm planning on adding skinny bookshelves to either side of the credenza to create a big, built-in looking media center.
I just got a new Mac laptop and my Photoshop program is only for Windows, otherwise I'd photoshop that sucker for you. You'll just have to envision it with me!
How about that? I think instead of the full glass door I will buy the half door, and leave the top shelves open for pretty things.
Here are some things we already have that I plan on using. Most of my stuff is from Ikea! I'm not ashamed! What can I say? It's cheap and adorbs!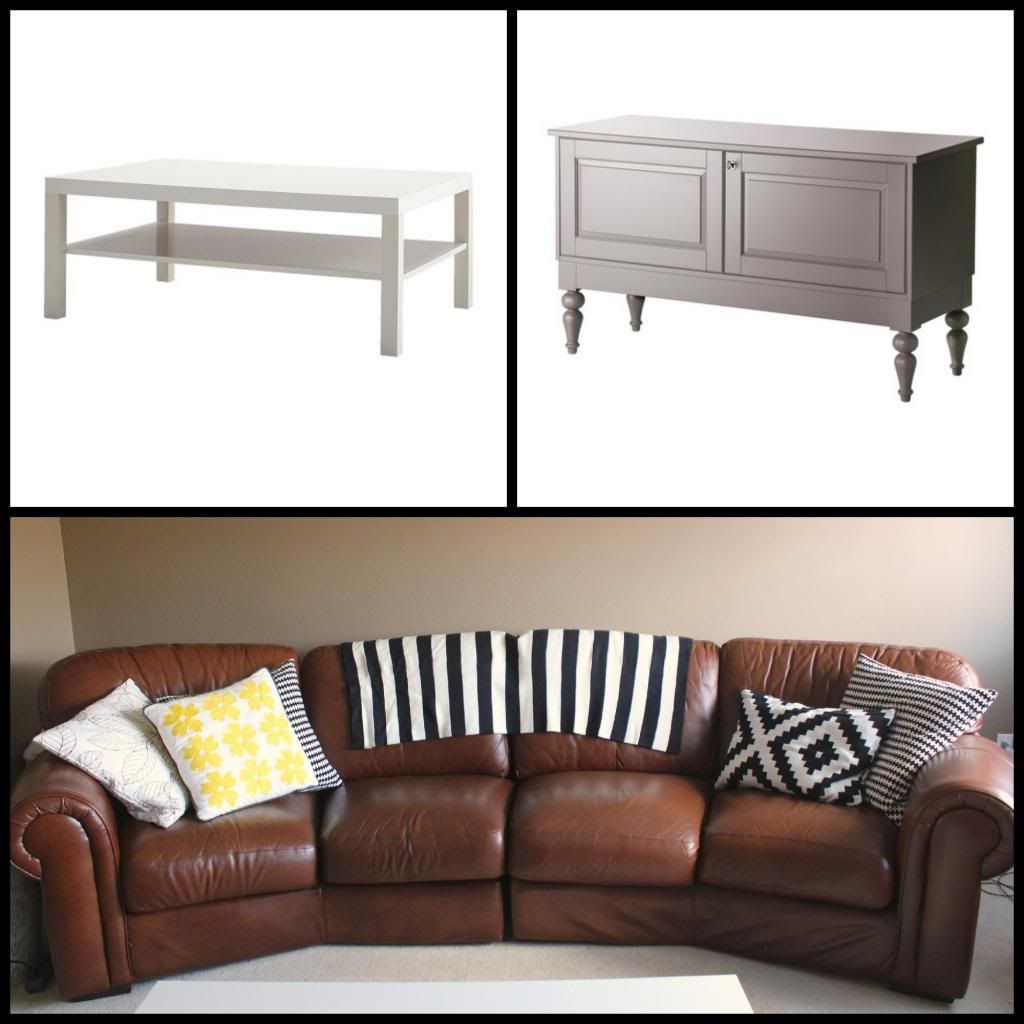 Are you loving all the black and white at Ikea as much as I am right now? I die for it! These are the pillows and black and white throw that I'm planning on using. The yellow floral pillow was on clearance at Target a few months back. Love yellow with black and white.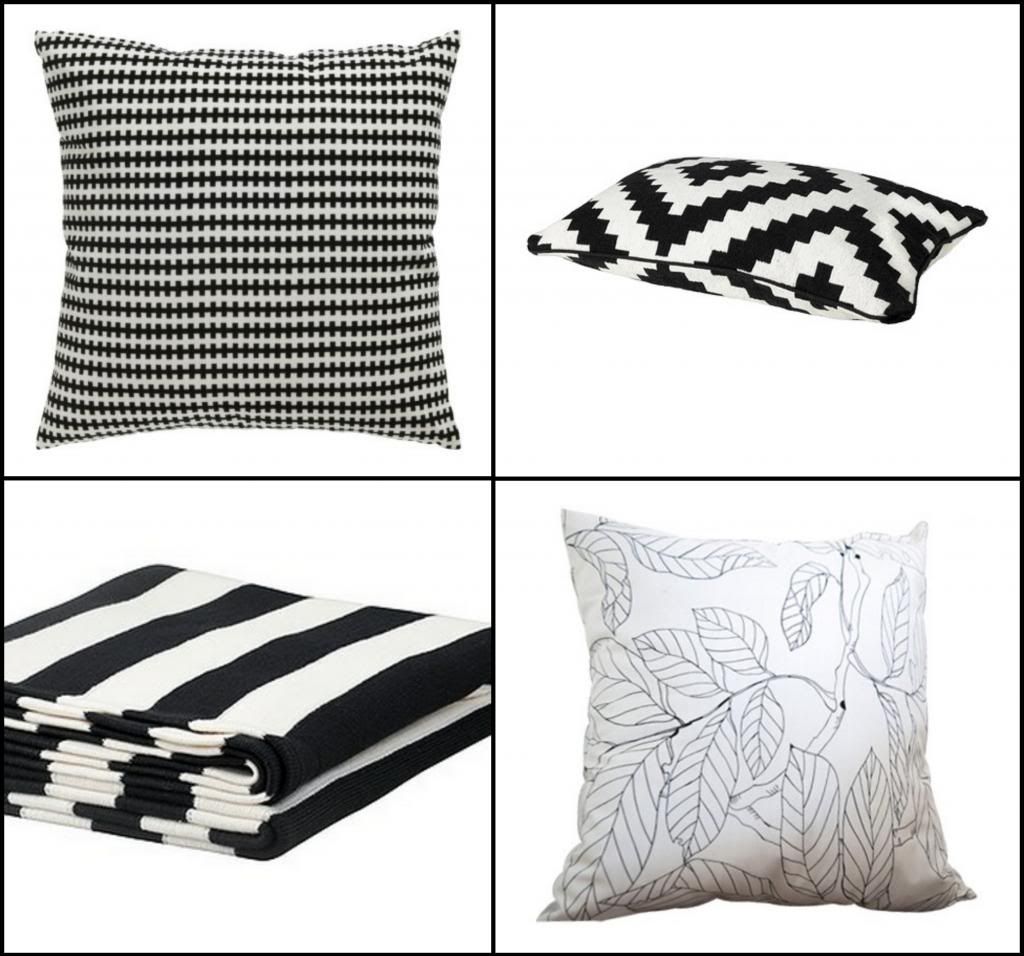 I picked up the Paris art at Fred Meyer. My bedroom was decorated all things Paris when I was younger and I still love it even if it is a little overdone. Usually Paris paraphernalia are sepia-toned and that is what usually stops me from buying it. I loved that this picture has a black frame and grey undertones. Love love love. And of course, I plan to use my Glassy Babies for decor as well. Love the greens and peaches that I have. Perfect color inspiration.
On to the wall color. When we first moved in, I thought the wall color in the living room was great! But after we moved in and added the brown couch, the brown media center, the brown bookshelf...it got boring and soul sucking. Maybe that's too dramatic... but it's definitely dingy at best and totally not my style.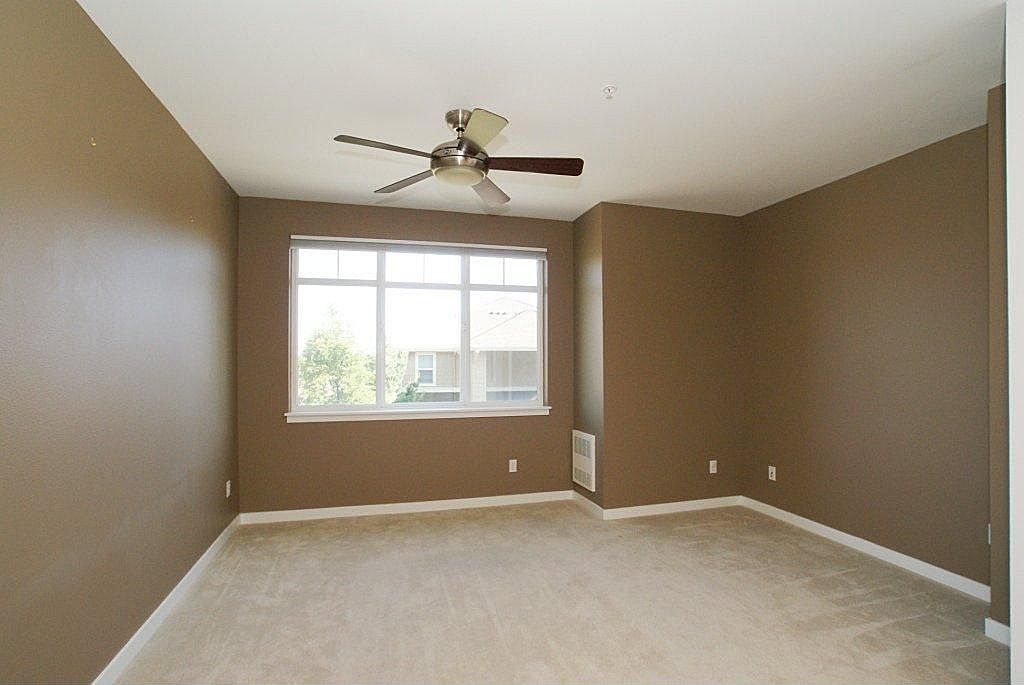 When we started to buy new furniture for the house, we only bought black, white, or grey knowing that we were moving towards decorating with those colors. The buffet and coffee table are both from Ikea and are our newest pieces. They add such a nice lightness to the room! I can't wait to get those walls painted to match!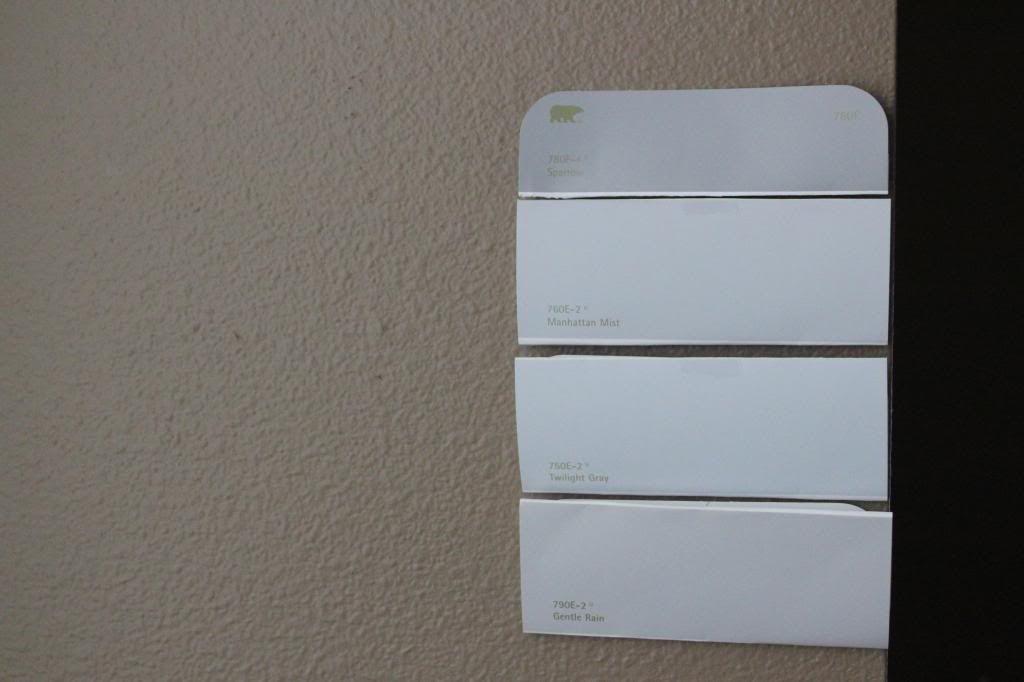 I've got my wall color narrowed down to four shades of grey. Mostly, they are more on the purple side of greys...which I usually stay far away from . But because that's the tone of my Ikea buffet, and the Paris art as well I'm going for it!
They may not look very different (except for the obvious darker one) but I know you DIY'ers out there can see how they are all clearly different. It's agonizing choosing one. They've been on that wall for 3 weeks. I think I'll have to narrow it down to my top two and buy samples.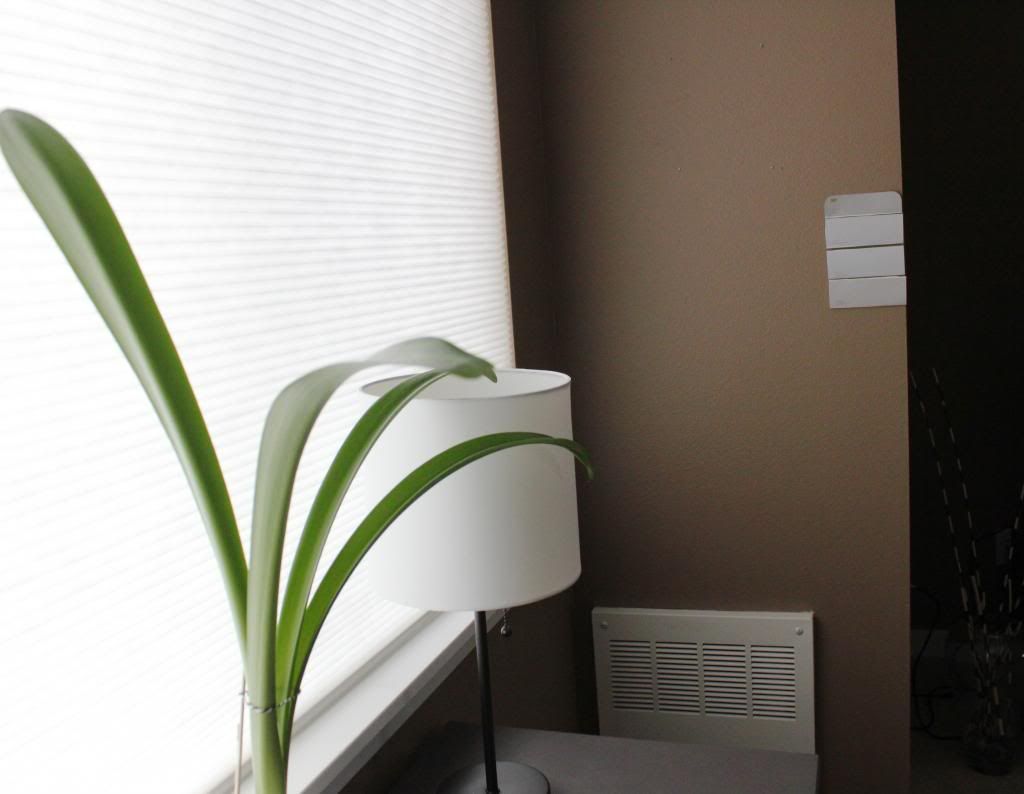 Which one do you like best? (aka HELP!)