I haven't done a project in so long! I thought I was going to go nuts if I didn't create something. When my sister showed me this contest over at
designlovefest
I knew I had to participate! Check out their website for more information about the contest and also a tutorial for this project. For now, I'm just going to show you what I made!
I absolutely love tassels right now. I just bought a purse that has a tassel on the front and I'm pretty sure that's what started my infatuation with these lovely fringed creatures.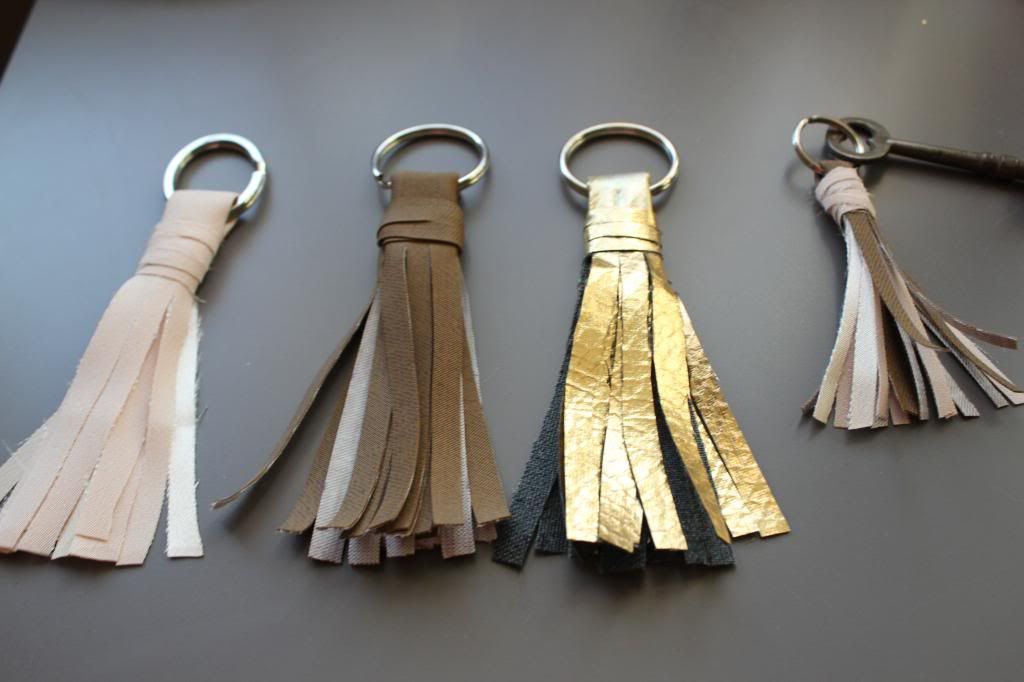 Let's talk some details.
I decided also to make a tiny one. Because, let's be real, I love tiny things. Anytime there is a miniature of anything, I'll buy it...
insta it
...whatever! Naturally, I needed a mini tassel keychain.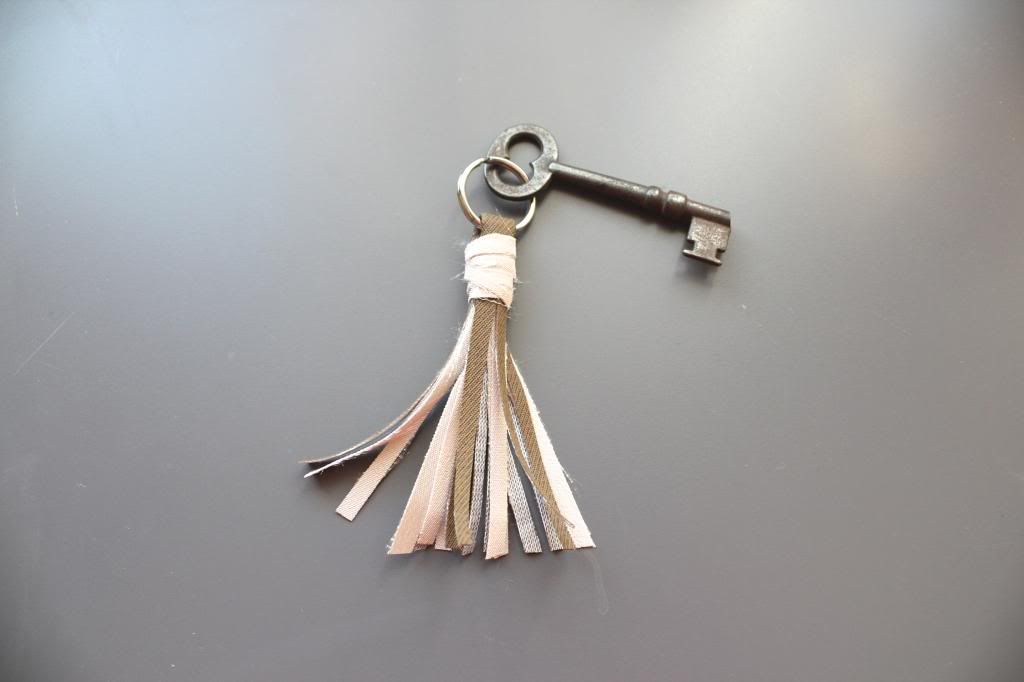 This was also the only keychain that I used two fabrics on. I think the mix of the camel and the matte-pale-peachy-pink is adorable and feminine.
I also used different sized and shaped rings. For the camel colored one, I just followed the tutorial and bought 1/2 inch rings from Joann's. I also dug up the oval one from my craft supplies, and stumbled on the tiny ring as well which inspired my mini keychain.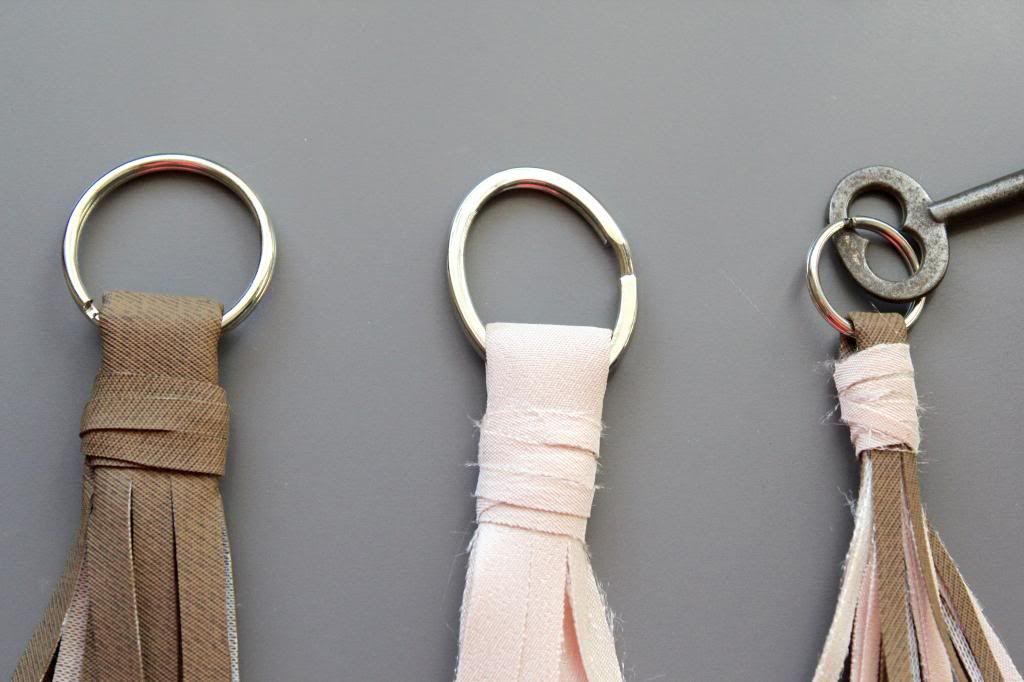 This was such a fun and easy project! I've got my mini one on my keychain right now. Check out
designlovefest
for the full tutorial, and enter the contest as well!