Thursday! Yay!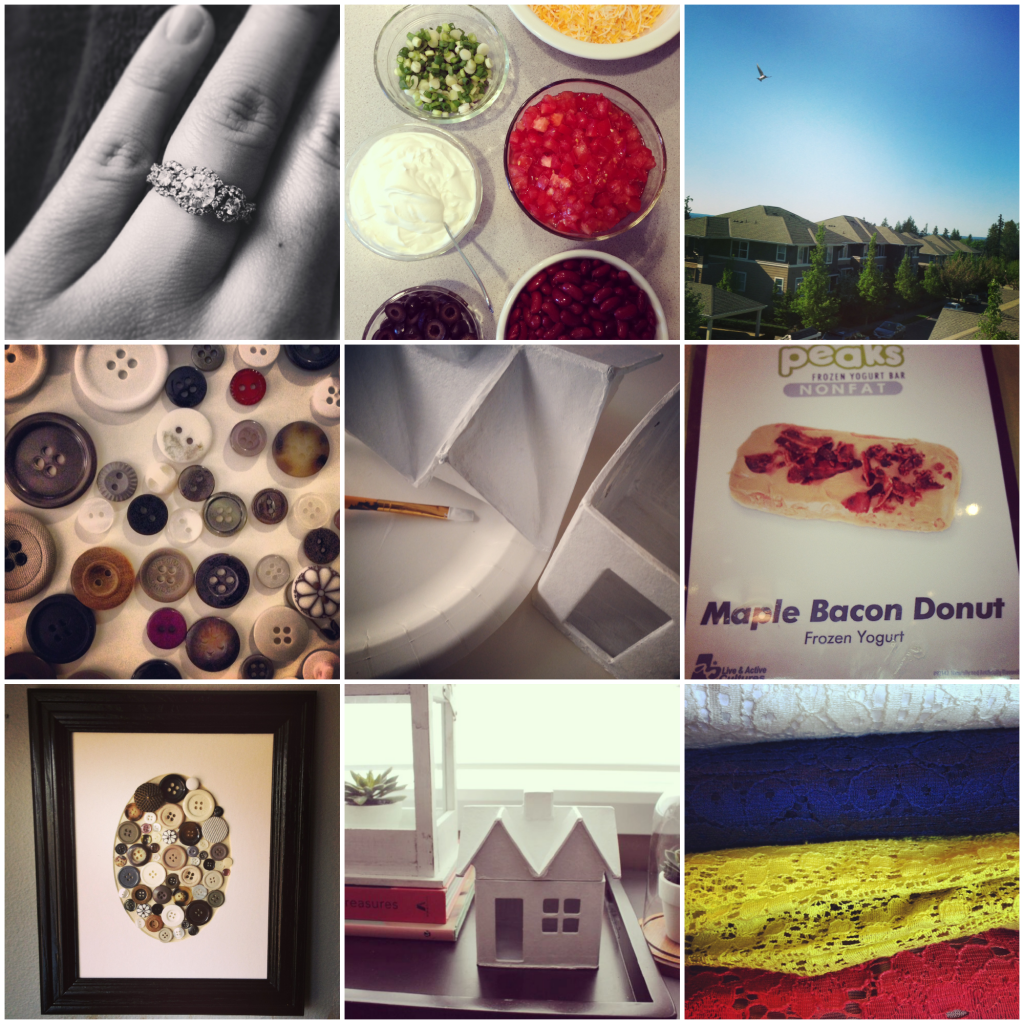 1. Husband gave me my pretty ring three years ago last Tuesday. Not only do I love it, but I love that it represents the commitment that we made to each other. Can't believe it's been three years! Time flies when you're having fun!
2. Cinco De Mayo party with the family. I'll take any excuse to eat mexican food.
3. We've had an amazing week weather wise. Broke some records here! I had some cute sparrows flying and chirping around my bedroom window. Caught one in a picture!
4. Buttons everywhere! I've had a jar full for years now...finally decided to make something out of them. See #7
6. I love me some Fro-yo. I taste tested this Maple Bacon Donut one...had to have been the grossest thing in the world. I'll stick with the milk chocolate, thanks!
7. Taa daa! Easy and super cheap button art.
8. Finished Pinterest Challenge project. A DIY "West Elm" inspired house.
9. Lace and Peplums. They better never go out of style because right now, that's all I own and I am loving it.

Follow me on Instagram at carmarie :)