It's Pinterest Challenge time! Yahoo!
Please join me in checking out the Pinterest Hostess' projects. I'm sure we can all agree they are incredible!
Want to know what I made? Hmm? Ok...here it is!
See it?
A sweet little white house now graces my buffet. Don't you love the Pottery Barn vibe it's taking on? By far my favorite vignette in my house (or is it the only one....).
It all started out with this: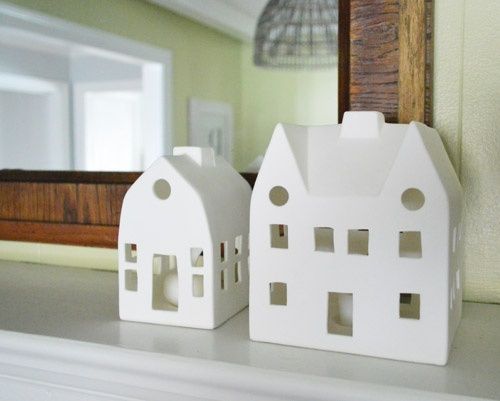 Let's talk about these ceramic houses shall we? I believe they are from West Elm - but I first saw them over at YHL I knew I wanted to DIY it.
I also saw these on Pinterest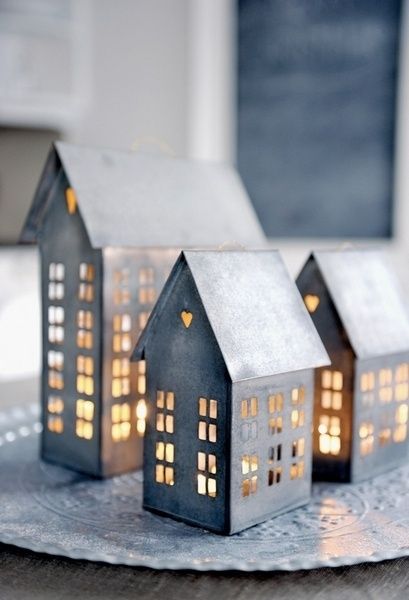 But I cannot find the original source! Either way, I'm loving the little house thing.
A couple weeks ago, my most recent trip to Hobby Lobby, I spotted this cardboard house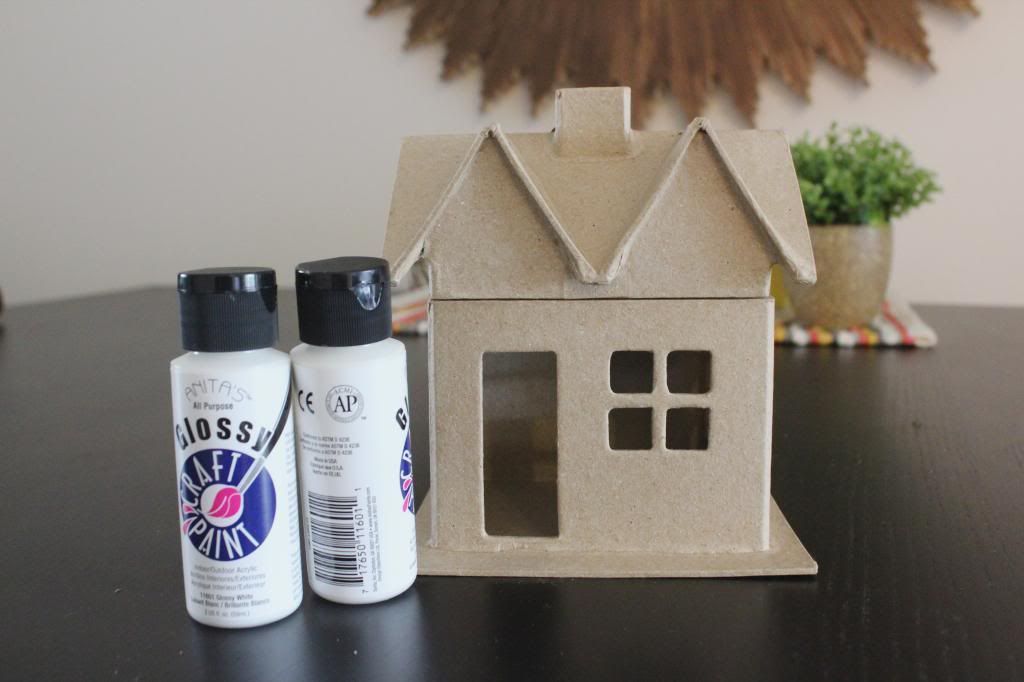 I knew I could recreate a little house in a matter on minutes. I started by cutting off the bulky base of the house. I thought it made it look less like the inspiration, and also just looked a little cheesy and chunky to me. I just used a pair of scissors and it came off easy! I grabbed some glossy white paint and made the magic happen.
I thought about using matte white paint because it would create that ceramic look of the West Elm ones. But because the cardboard is so paper-ish, I though the matte paint might just soak in and look dull and not finished. SO, I went with glossy and am glad I did! It's not super shiny at all, but definitely gives it a nice finished look.
What do you think?