It's that time again. Insta-Nine Thursday! Since my day is just beginning I don't have any 4th of July pictures yet. Those will have to be featured next week. But to take the place of that I will say: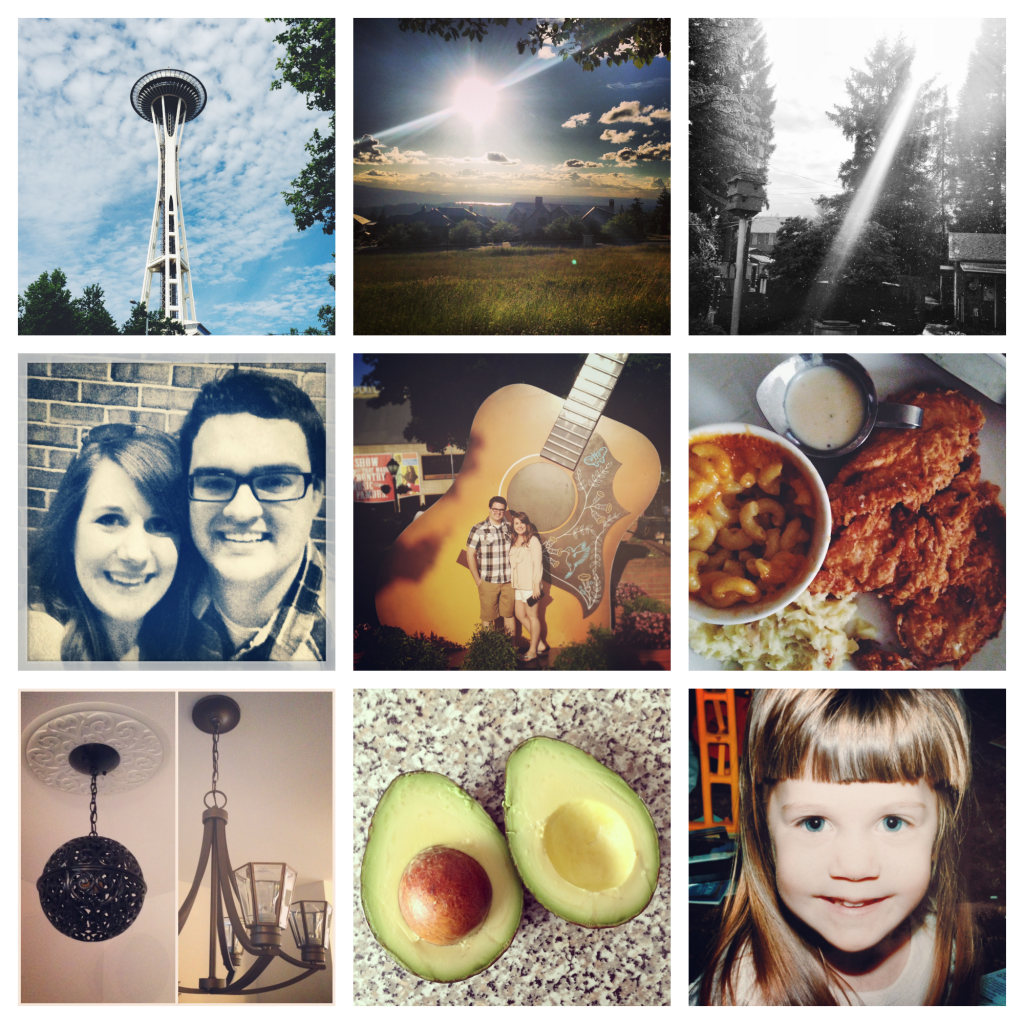 1. Spent last weekend in Seattle. So of course got the obligatory Space Needle shot. It's funny how we travel all over to see sights like this and we hardly ever head into Seattle to see our own big attraction! It's awesome.
2. This lot is for sale up on top of the hill we live on. I could get used to that view!!! I'm working on saving up a few million.
3. Washington weather is funny. In this picture it was raining and sunny at the same time. Silly weather! It makes for some green green grass and bright flowers though!
4. Nashville! This was at the Grand Ole Opry. We aren't huge into country music...but it was a fun night anyways! Just a cool experience.
5. At the Grand Ole Opry. We took this right after a lady and her daughter took a spill off the platform where we are standing in this picture. I think she landed ON her daughter. NOT funny! Ok...I might have laughed. They were fiiiiiiine.
6. Baked Mac n' cheese, fried chicken and garlic mashed potatoes Best. Ever. I dream about the chicken..... Seriously. The South knows how to fry stuff.
7. DIY'd some new lights last month! Which actually took place of my painting the living room. Oops. Blog about these later.
8. Avocado. I love you.
9. Looking through old pictures with my sister a few weeks back and found this. Baby Carly circa 1991
Don't forget to follow me on Instagram! My user name is
Carmarie
. I have it on private just to keep the weirdos away. But you aren't a weirdo! So just request me :)