It's done. Finally. If you remember
this
post - I said I would be painting the living room in April. Well, it turns out finding the perfect grey was a lot harder than I anticipated. I had
heard
that grey is a hard paint color to pick out but I really didn't know how true that was until I tried it myself! Luckily, while visiting one of my good friends (who is also an awesome DIY-er! Check out her blog
here
) I noticed that most of her walls were painted the perfect shade of grey ("Repose Gray" by Sherwin Williams). It's a great cool tone with not too much blue or purple. SO, I stole it from her. Of course, it ended up being absolute perfection in my house and I'm obsessed. Take a look!
Here are a few "befores"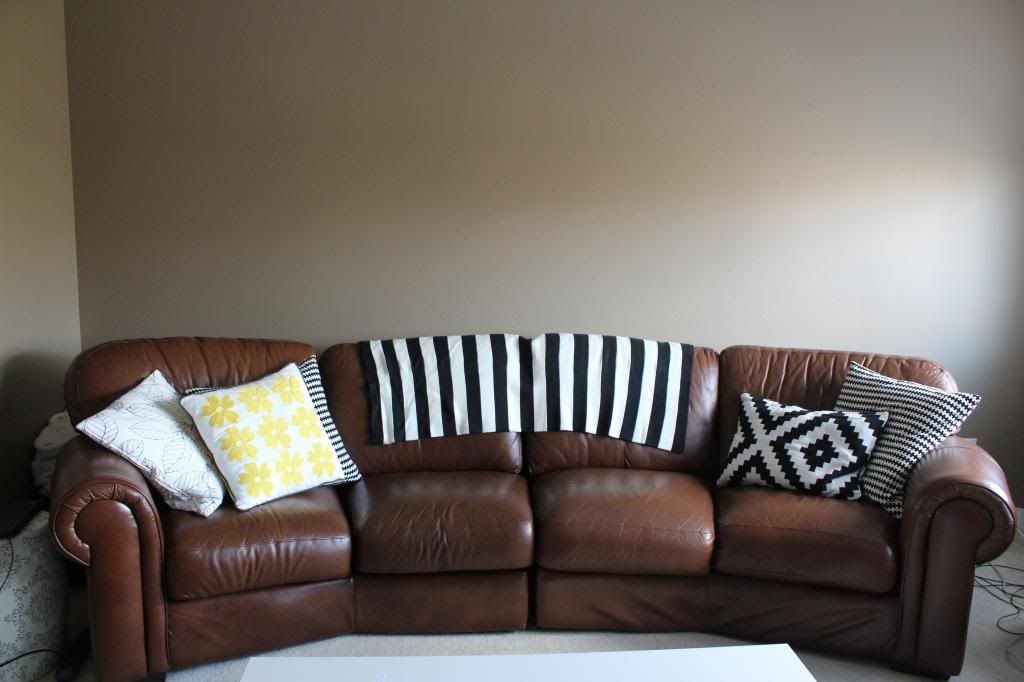 See how that paint color just sucks up all my light? That really started getting to me. It was time to hit the road, ugly brown!
I'm so excited to show you the "after"!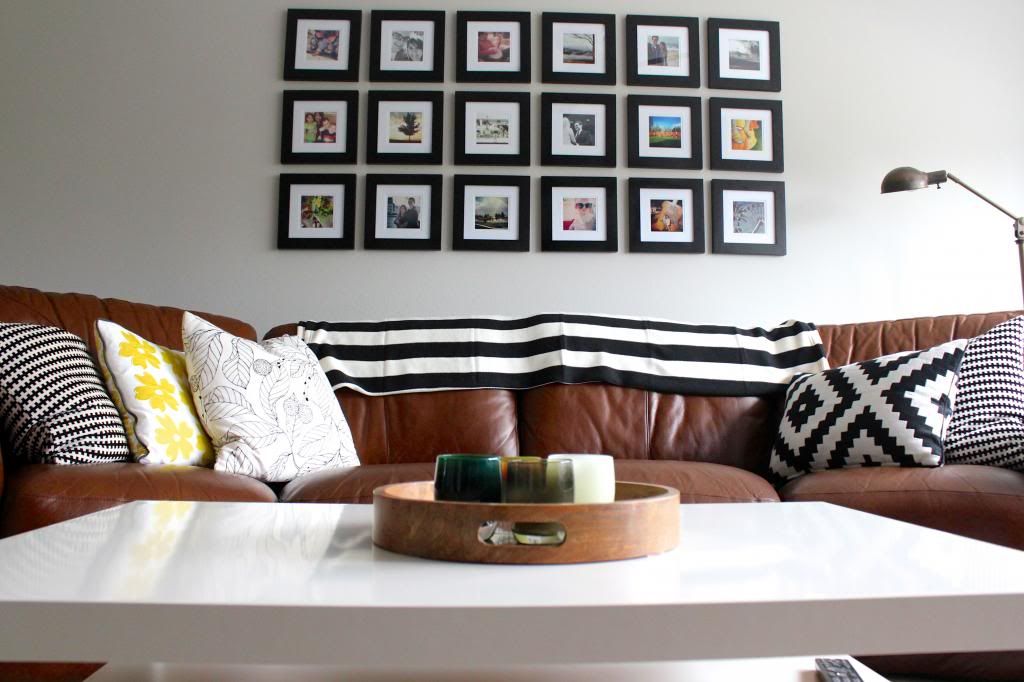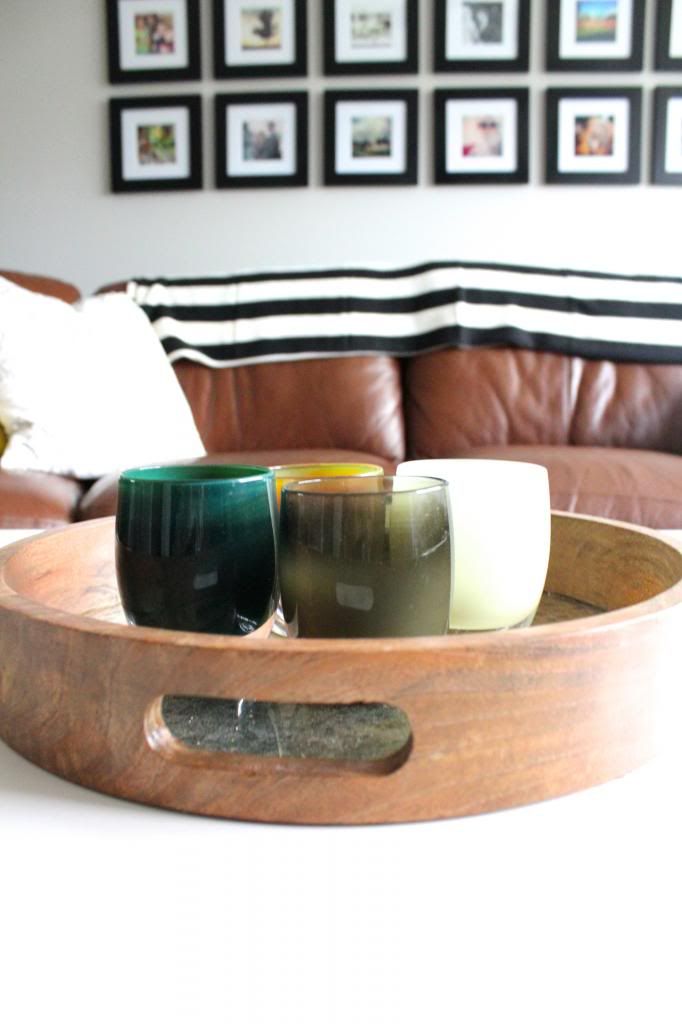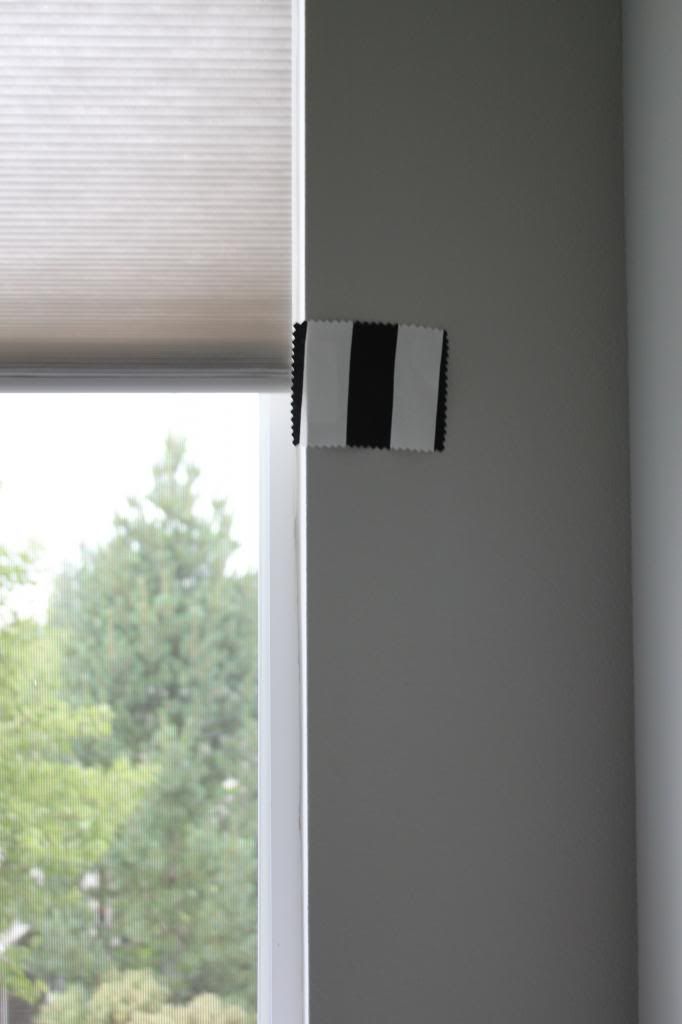 The little fabric swatch is just to see if I would like black and white striped curtains. Not like it's that easy to tell with a 4x4 swatch of fabric. You can also see the color pretty accurately in that photo too. I'm loving white against the grey. It's a gorgeous contrast! It's hard to tell in my pictures - it was such a bright day! I only have a light filtering shade but it was so bright it still washed my photos out a little bit. I'll get some better pictures in these next few months. Our typical gray skies have returned! Perfect picture taking weather!
I wanted to add a different and darker color behind the TV. The wall space is asymmetrical and I thought painting a dark color might help to disguise it.
Here's a reminder of how it looked before...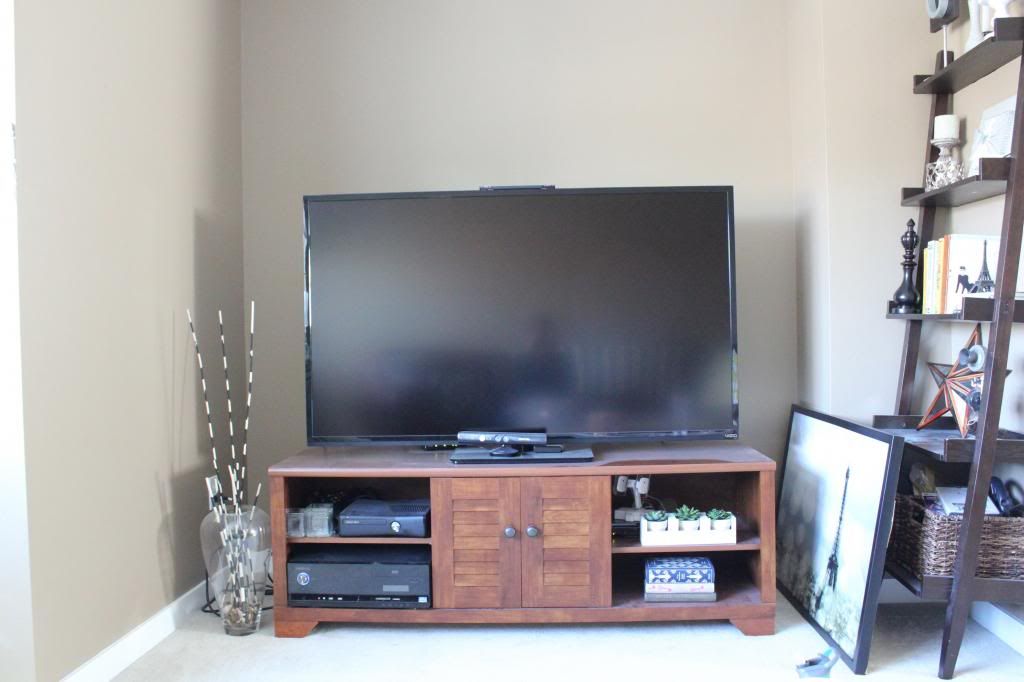 ...a little more progress with the bookshelves added.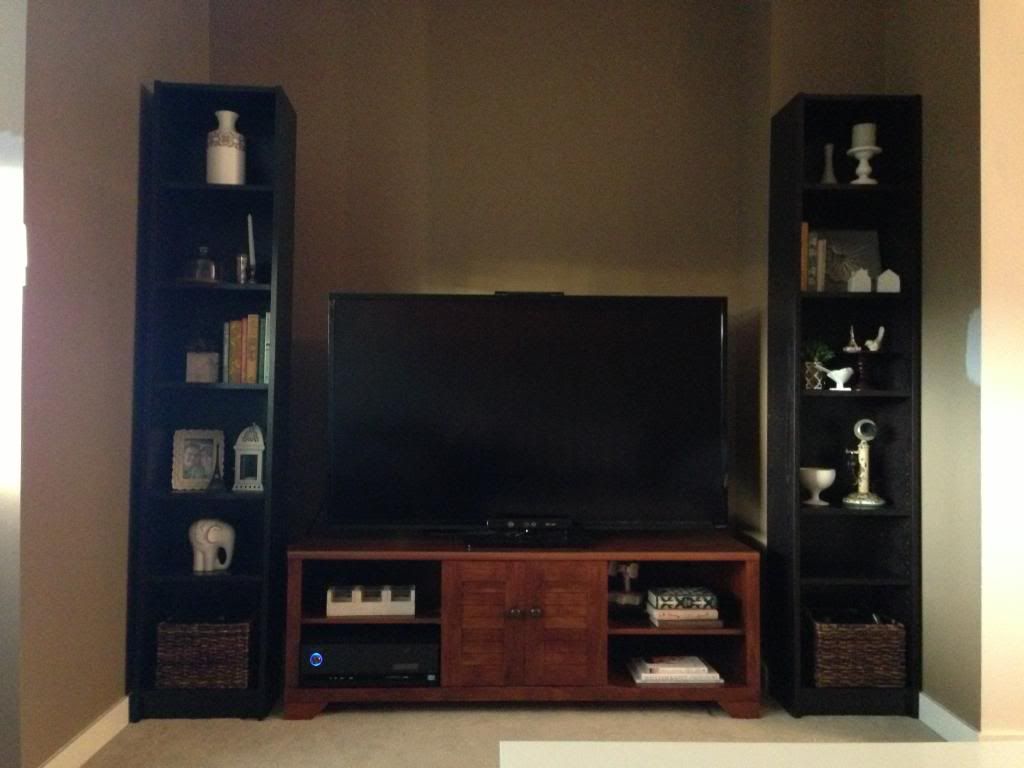 (sorry for the crappy iphone photo!)
The color I chose is by Valspar...I'll need to update with the actual color! It's a great inky green and almost black when it's dark out. It's safe to say, I'm obsessed with it!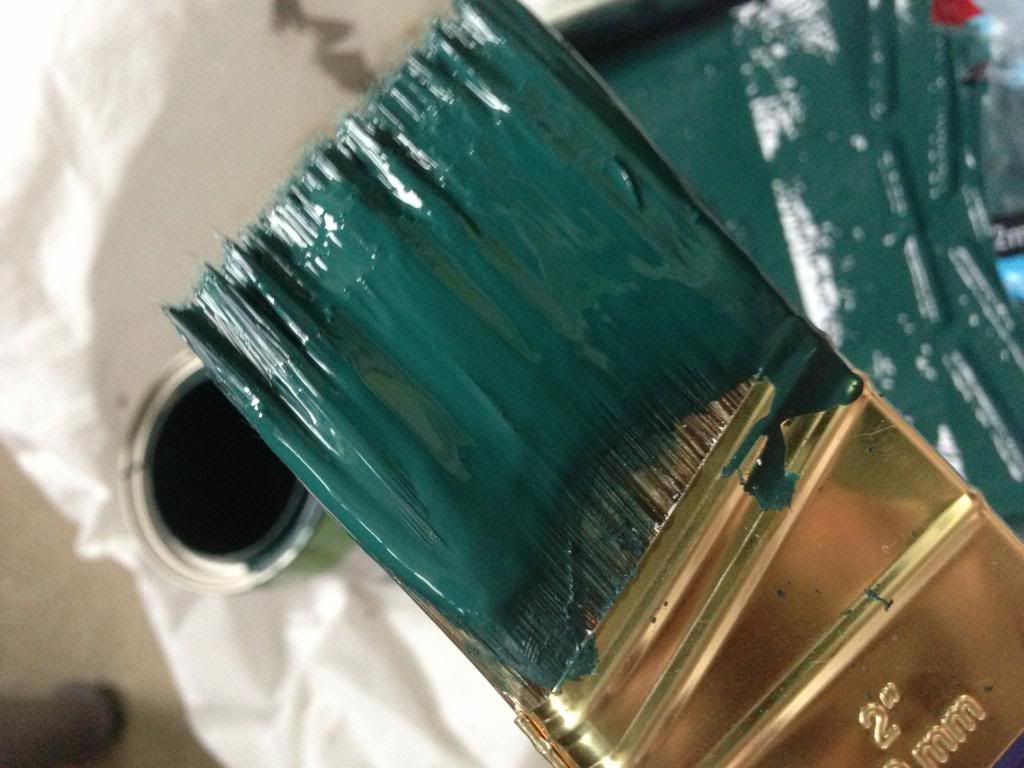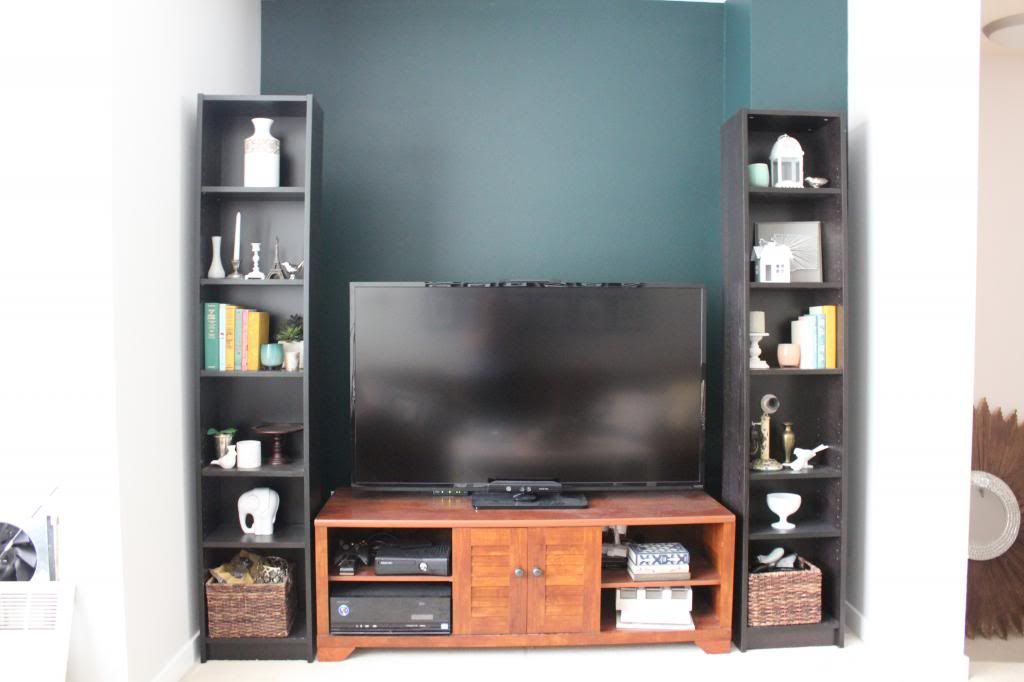 (Ah! SO washed out. And what is up with the weird glare on the tv!? I apologize. I'll keep them up under the guise of trying to keep it real? Is it working?)
I also added an Instagram wall! More on that later.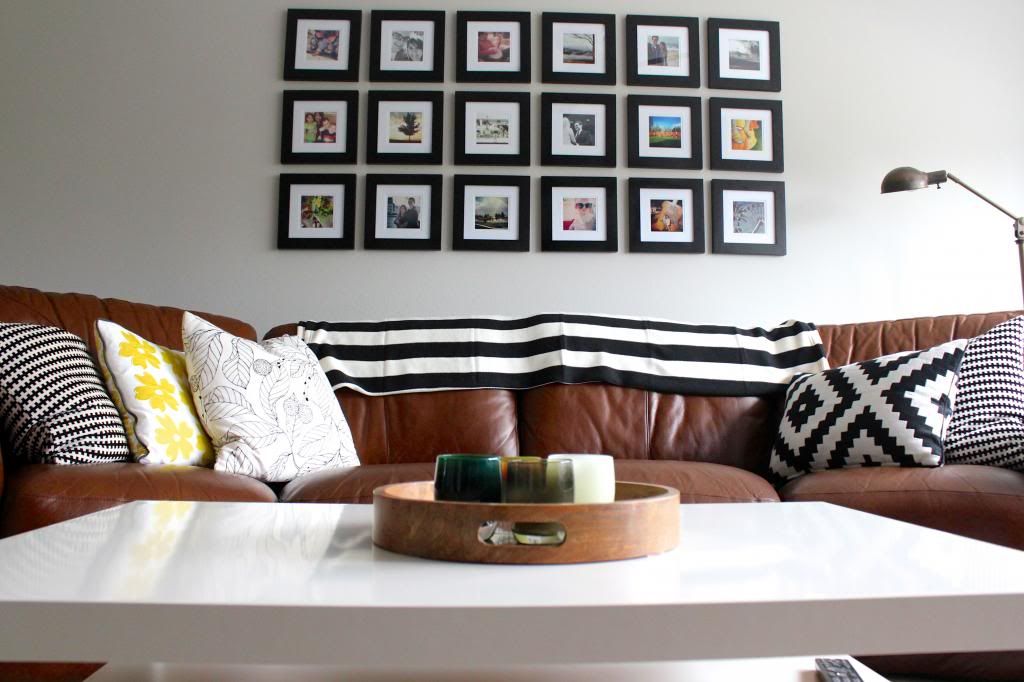 Big improvement?! I'd say so!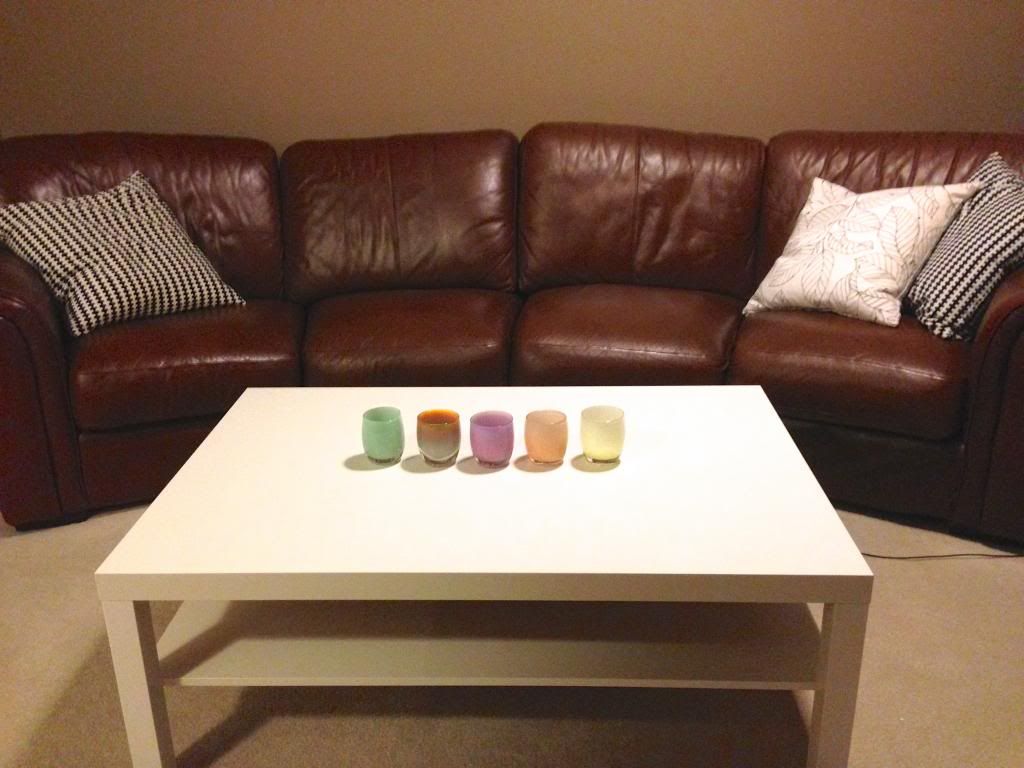 Isn't it amazing what a little paint can do? It feels like a different house to me. I love that the grey is so light and bright. My living room gets a TON of natural light and the room glows when the sun shines in now.
Next up: Painting the "entertainment center" white, a DIY cornice board, and hanging some crisp white curtains! Can't wait!