I've been living with my Instagram wall (affectionately called 'insta-wall') for a few weeks now and I love it even more than I did before! I thought you might want the details...
I don't have any pictures of the process. Mostly because it was beyond my skill set. I had a lot of help from my math-minded husband to get the grid just right. It was a little frustrating and we have a few extra holes. But it's nothing some spackle and paint can't fix!
I didn't want to do a tutorial on this because I always feel silly doing tutorials on things that I'm not that good at. I think that everyone has their own way of hanging pictures so do what works best for you! I'll just give you the run down on what we did. We started to hang ours using a grid with painters tape but decided it would be easier to measure out a grid with a yard stick and mark the nail holes. It worked out ok with only a few adjustments afterwards! Yay us!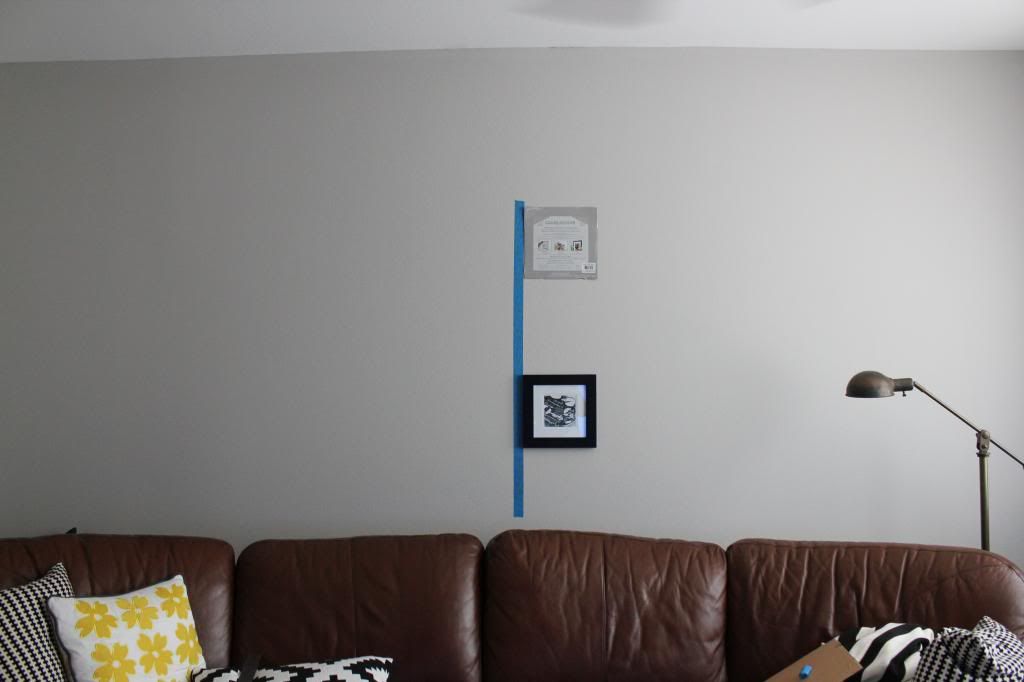 The blue tape marks the center of the wall which it was a good base to work off of. The frames I got came a little hanging guide which was also helpful...especially since these frames have two hangers. That always complicates things! We used that template to help us figure out what spacing we wanted as well.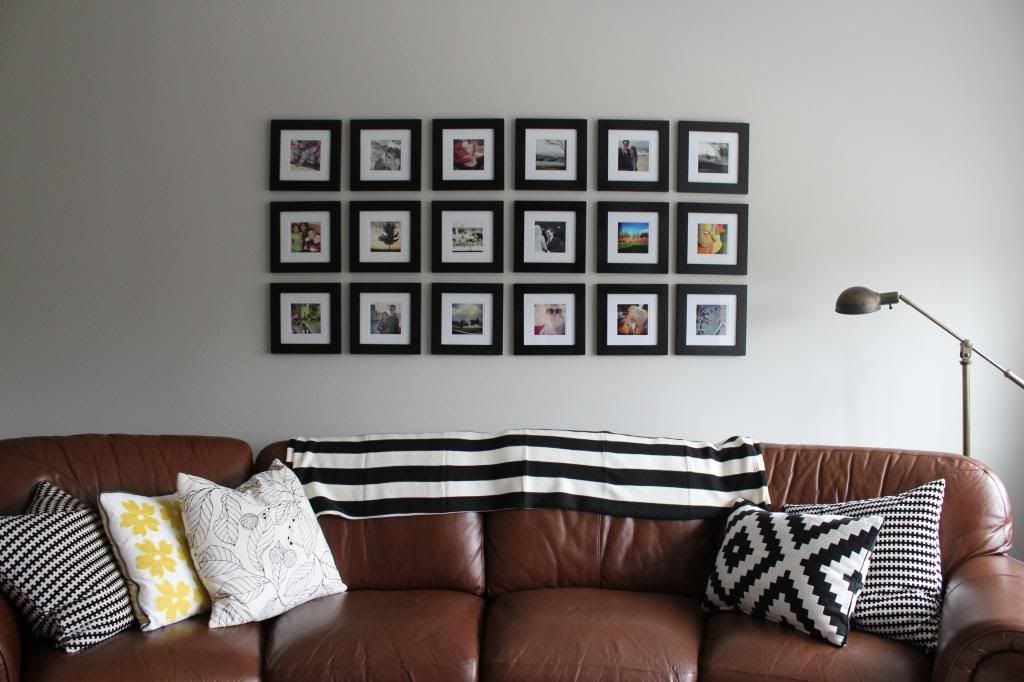 I love the grid look and while a lot of the inspiration pins that I found were square grids, I decided that for my space a rectangle would look better. I wasn't sure at first...but I sure am now! It feels natural and covers more of the wall which was definitely a goal.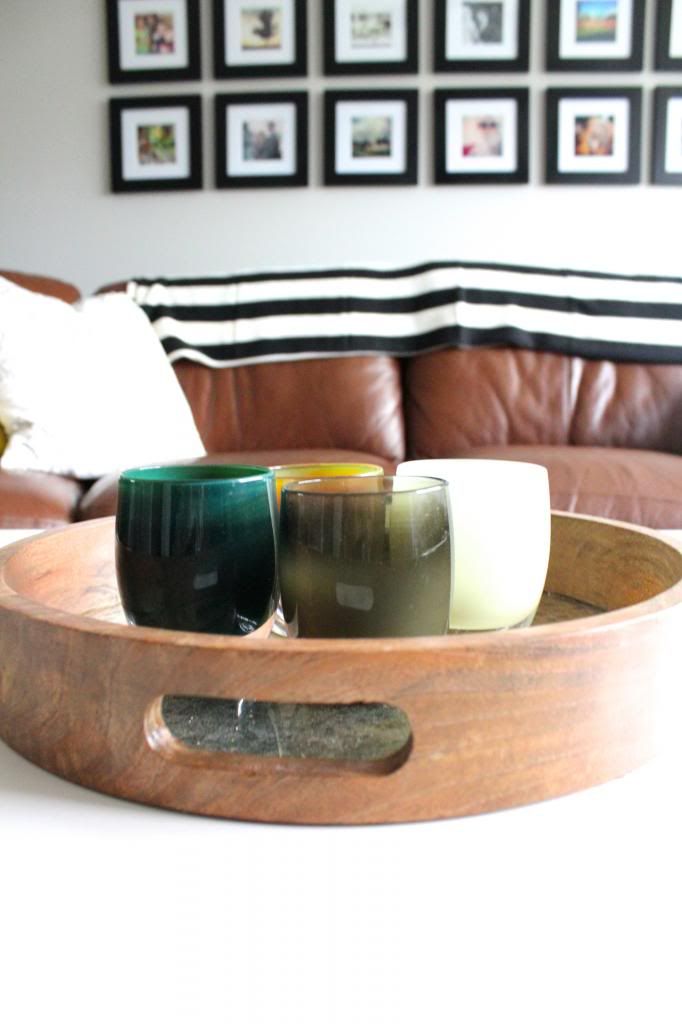 I'd say my Glassybabies make it look even better! What do you think?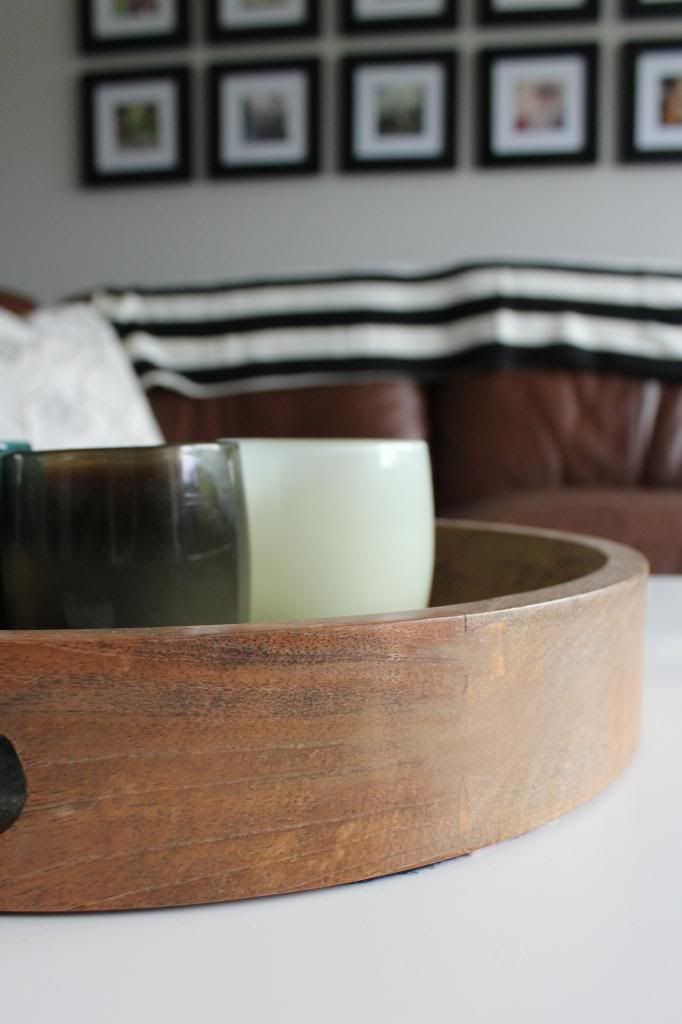 ...and now!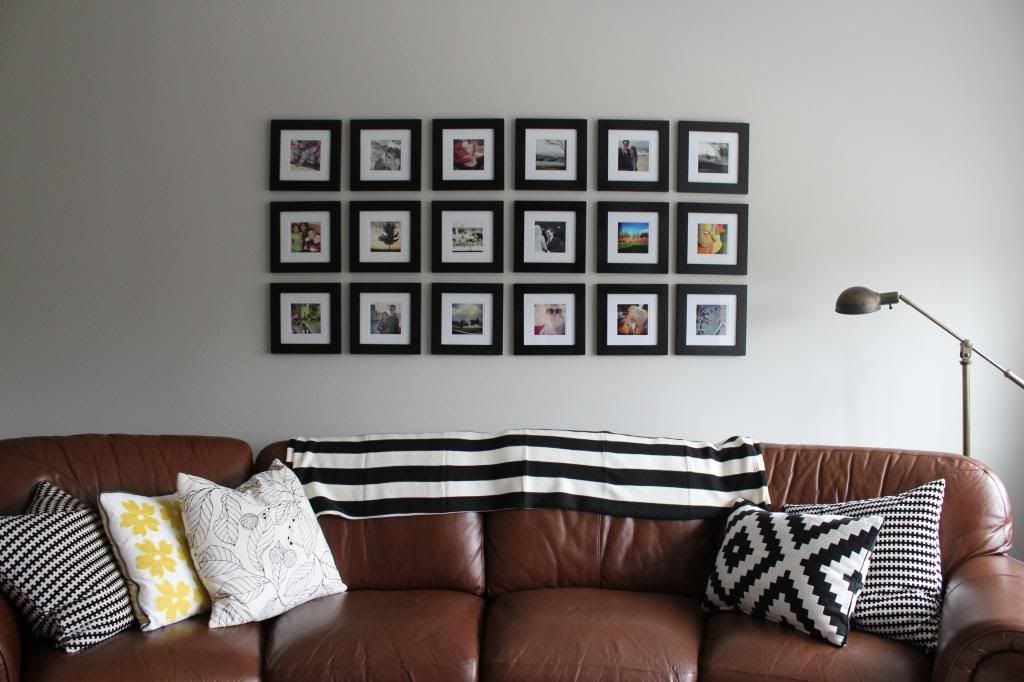 Now for the details. Frames! They are so expensive. I waited a long time to find the perfect/cheapest square ones for my 'grams (that's what cool kids all them). I was perusing Joann's online and stumbled upon a killer deal. These 8x8 "Gallery Solutions" frames were on clearance for $7.20 and I had a free shipping deal. All together, I paid less than $140 for 18 frames.
(Looks like they are still online! Lucky you!)
It was by far the best deal I found after researching a bit. And they have a mat! Score! Those tend to be more expensive but look so much fancier. Yay for good deals!
As for my pictures...I get my
instagrams
'grams printed at
Winkflash
. They offer a great deal, and also have the option of choosing a matte photo finish (a major must if you ask me). They also have a few different square sizes which is nice! I think I ordered the 5x5 for these frames.